A German brand can employ a customer service operator in Georgia at a lower cost, while at the same time offering a competitive wage for the worker, thus driving local salaries up
Georgia has more than 130 BPO providers, with annual revenues currently amounting to 20.5 million USD and plenty of room for growth.
While a call-center operator might not seem like a lucrative job to many, on the Georgian job market it is seen as a successful office job and offers highly competitive pay.
Salaries at some of the largest local companies average 1,500 GEL [440 USD] monthly for an entry-level position that only requires the knowledge of a foreign language without any specific work experience. This is about 30% higher than the supposed national average monthly salary of 1,150 GEL [335 USD].
This is made possible by Georgia's growing BPO (Business Process Outsourcing) sector—the practice of contracting an outside group to perform the standard corporate operations of a company.
Most commonly outsourced services include customer support, accounting, payroll, and HR management. The international BPO sector in Georgia ranges in its offerings from customer service and IT to film-industry and architectural services.
The advancement of technology and globalization has fostered cross-country business outsourcing, transforming some of the traditionally non-tradables, i.e., services for which the producer and the customer were previously required to be in the same location.
Since many jobs nowadays are location-independent, it is possible for, say, a German brand to employ a customer service operator based in Georgia at a relatively smaller cost, while at the same time offering a competitive wage for the worker, thus driving local salaries up.
According to Deloitte, Georgia has more than 130 BPO providers, with annual revenues amounting to 20.5 million USD.
On top of affordable salaries, Georgia has a number of advantages that make it attractive for the BPO industry to set up camp.
These include the widely cited World Bank Ease of Doing Business Index–in which Georgia currently ranks 7 out of 190 countries–a low tax burden, and a generally open economy. Certain fields, such as customer support, also benefit greatly from the high number of Georgians who speak at least one foreign language.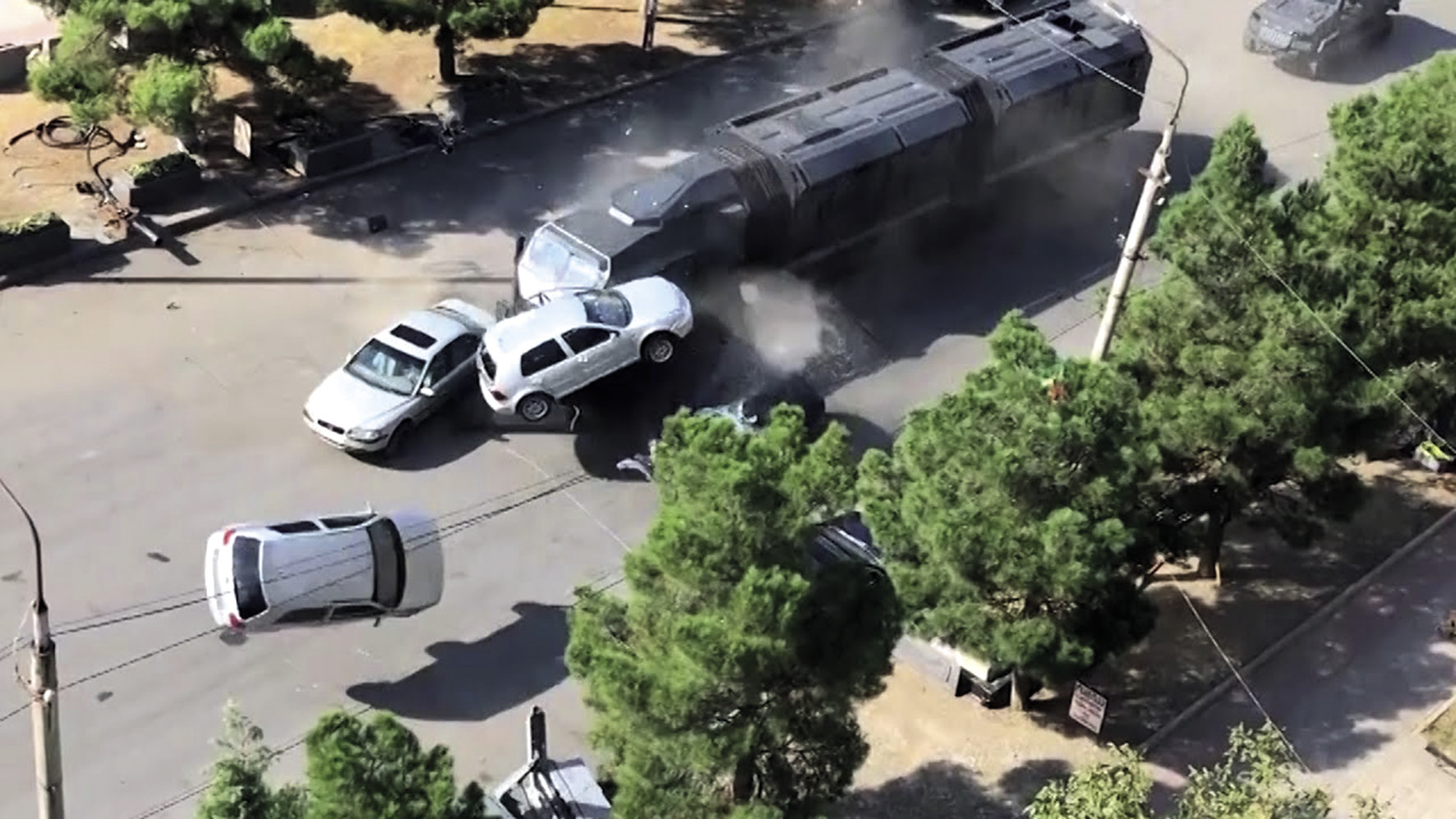 The energy, enthusiasm and dedication of Georgian employees is unmatched. People truly take ownership of their tasks and deliver good results – Alexander Mironenko, Country Manager of Majorel in Georgia
One of the largest players in the BPO sector in Georgia is Majorel—a global BPO services provider headquartered in Luxembourg. It operates in 29 countries spanning five continents with more than 48,000 employees globally. The company provides customer services to various brands in 36 languages.
The company's Georgian branch started operating in 2016 with a single office in Tbilisi. In the past five years, the organization has expanded to four offices in Tbilisi, Kutaisi, and Batumi, and its team currently consists of some 2,000 employees.
Notably, Majorel created approximately 900 new jobs during 2020 despite the recession caused by the pandemic, which saw shrinkage of jobs in many industries.
Majorel operates on a customer relationship management (CRM)/call-center basis, providing customer support outsourcing for major international brands in industries such as travel, IT, and online sales. The company's offices in Georgia mainly cater to German companies; thus, they are most often looking for German speakers in Georgia. Other languages in demand include Italian, French, Russian, Spanish, and Dutch.
Interestingly, the company does not employ a large number of English speakers, which is explained by an oversaturated market of English-speaking customer service providers from many other countries.
The company's management attributes its interest in expanding in Georgia to the business-friendly investment climate and simplified formal business registration procedures, which are on par with similar operations in the EU. The company's management also emphasizes the enthusiasm and motivation of local staff to provide high-quality service to Majorel's clients as one of the keys of their growth in the country.
"I personally have worked on several Majorel sites, and I can say that the energy, enthusiasm and dedication of local employees is unmatched to some locations I have been part of. People truly take ownership of their tasks and deliver good results. Besides growth on the market, our objective is to create a top work environment, healthy leadership, and offer tangible development opportunities for our employees," notes Alexander Mironenko, Country Manager of Majorel in Georgia.
Another large outsourcing company in the CRM category is Evolution Gaming—a company providing live-stream solutions to casinos across the world. Evolution Gaming was established in Sweden in 2006, and entered the Georgian market in 2018. The company currently employs more than 3,000 people in its Tbilisi offices, where it provides services in English, Turkish, and Russian, among other languages.
The company was forced to close down temporarily in March 2020 due to the pandemic, but reopened along with the rest of the economy in the following months, during which time, as part of a CSR campaign, Evolution Gaming announced its openness to partnering with local businesses who had to cut their staff due to the pandemic, and provide openings for those businesses' former employees.
"This kind of partnership does not require any responsibilities from the partner companies' side. This is a partnership based on the exchange of information, which will create a brighter future for many people," explains Nato Gvazava, HR Manager at Evolution Gaming.
Another booming BPO industry in Georgia and elsewhere is IT. Some IT companies in Georgia initially catered to the local market, for instance in the banking system, and later started exporting their services or products. One of these examples is Azry, which was founded in 2006 by a group of Georgian entrepreneurs. Azry, whose name in Georgian means "idea," has developed a number of products, including a public transport payment system, and has introduced some of them to the Central Asian market.
Other IT companies mainly work with clients in the U.S. and Europe, providing coding or web-development services. These include MaxinAI, a Georgian company founded in 2017 providing custom AI and machine learning solutions; Asseco, a Poland-based international tech company operating from 60 countries, including Georgia; Qarva, a software company founded in 2004 providing solutions for Internet Protocol Television, TV and Over-The-Top media services, and many more.
The BPO sector in Georgia also includes other areas, notably the film industry. For the last decade, local Georgian companies have been providing production support to Bollywood movies, as well as, more recently, the Hollywood blockbuster "Fast & Furious 9." The success in this industry is attributed to the "Film in Georgia" program of Enterprise Georgia, which aims to bring revenue from the film industry and showcase Georgia as a tourist destination. One of the most attractive factors for foreign filming companies is the 20-25% cashback option, which allows foreign companies to get partial reimbursements for their local costs.
It is a commonly shared opinion among BPO companies' management that the biggest challenge in operating from Georgia is the deficit of an adequately educated workforce, particularly regarding technical knowledge needed in IT, architectural design, and other specialized fields.
While BPO companies working for the international market and providing competitive wages generally easily attract highly motivated and able employees, managers say it is difficult to source staff with technical skills. Many companies have had to incorporate an internal training program to teach new employees to use relevant software. Such training has time and scale-bound limitations and is associated with additional costs.
Equipping more young people with skills that are in demand, particularly in STEM-related professions, could further stimulate the sector, and could be achieved by opening more educational institutions providing technical skills, as well as minimizing the information asymmetry between college applicants and the market.
By Aleksandra Shalibashvili for Investor.ge
Originally published by Investor.ge