Webster University Georgia has been officially opened. Webster University is accredited in the USA and will be available for the first flow of students this year in Georgia too.
The Georgian campus of the university plans to implement a variety of programs:
Bachelor's degree – International Relations, Business Administration Management, Mass Communication;
Master's Degree – International Relations, Business Administration.
From next year, a master's program in Media Research will be added to the list.
Webster University is accredited by the Higher Learning Commission (HLC) in the USA, an accreditation which covers undergraduate and graduate programs of all its campuses around the world, including in Georgia. The Business and management programs are accredited by the Accreditation Council for Business Schools and Programs (ACBSP).
Students of Webster University Georgia will have the opportunity to spend one or more semesters at Webster University on their preferred campus, in up to 50 locations around the world, and enjoy with all the benefits the university offers to international students.
The annual tuition for undergraduate programs will be $7,900, and for graduate programs $8,600. According to the decision of Webster University, during its first year in Georgia, each student will receive a grant of $1000 from the university.
Studies will be in English.
It's very important to the Webster team that everyone, regardless of nationality, will be able to study in Webster University Georgia. The Bachelor's admission process for citizens of Georgia sees student needing to pass the Unified National Exam. Once an applicant is admitted, they are required to sign the contract with Webster University and make a payment for the first academic semester. The second half of tuition may be paid by the end of the first week of the second semester.
"We have over 50 campuses in 10 different countries, and we are very happy to be in Georgia today," said Eric Click, PhD, Director of Academic & Student Affairs, Webster University, member of Webster Georgia Academic Council. "We are able to offer knowledge in a skilled application to students and to faculty. Our global network allows students to start studying in Georgia and have the option to continue at Webster worldwide."
"We are an institution of the same vision and mission, no matter which of our campuses we are in," noted Emin Tahir Oglu Hajiyev, EdD, Doctor of Education, Special Assistant to the Rector, Office of Tashkent, Uzbekistan, Webster University. "We are excited to provide Georgia and its neighboring countries with good quality education."
"We are happy, because one of the world's leading universities has opened in Georgia. It is very important for us that students get an education in a quiet and comfortable place. Webster University Georgia is fully equipped with computers and books. The first flow of students will be able to start studying in September," said Mikheil Batiashvili, partner of Webster University.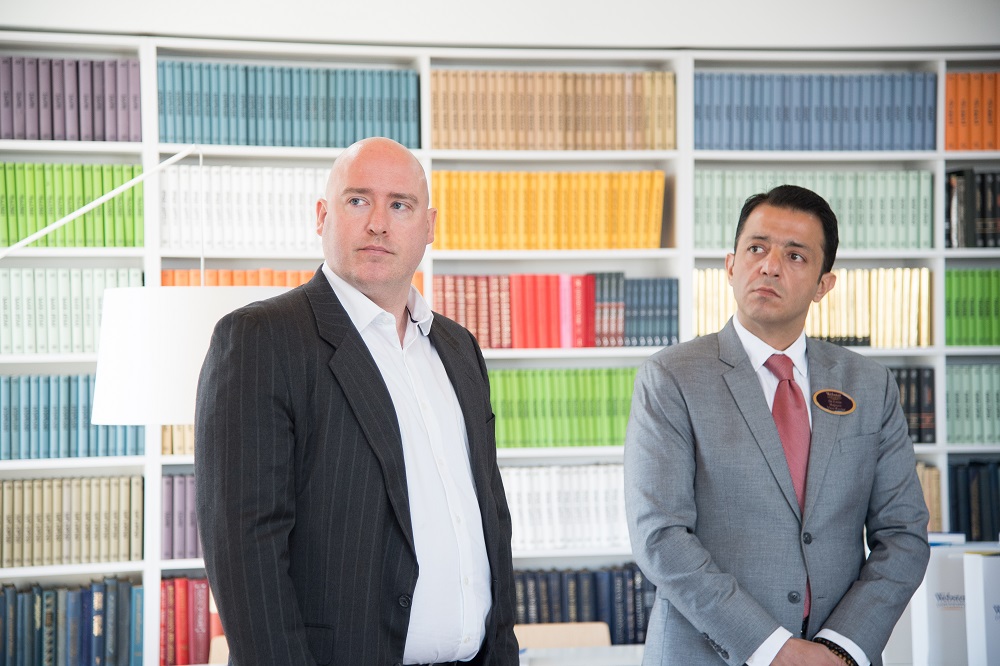 "It's very exciting to know that this year, young people in Georgia will have the opportunity to receive an American education from Webster University's professors in Business Administration Management, International Relations and Media Communication. The US Embassy congratulates Georgia, and wishes its students success," said Kelly C. Degnan, US Ambassador to Georgia.
By Mariam Mtivlishvili