Three years ago, BI Auction Company started a new project to promote young artists by organizing a 'Competition for Young Artists' under 30 years old. This month they organized the 3rd Competition Ceremony accompanied with the exhibition of artworks from young artists.
"Every year, the number of applicants increased at least 50%," says Bengü Akçardak Küçük, Co-Founder of the company. "In the past five years, we proudly see that every initiative we did had a great impact on the market, especially our auctions for 'Contemporary Art ' and for 'Young Artists,' motivating market players and catching the interest not only of art lovers but also increasing the dynamics in the art sector as a whole.
"We are proud to see almost every day there is a new exhibition or event featuring young artists in Tbilisi. With BI Auction, my aim is to do my best for a better future, and we must collaborate for a good result."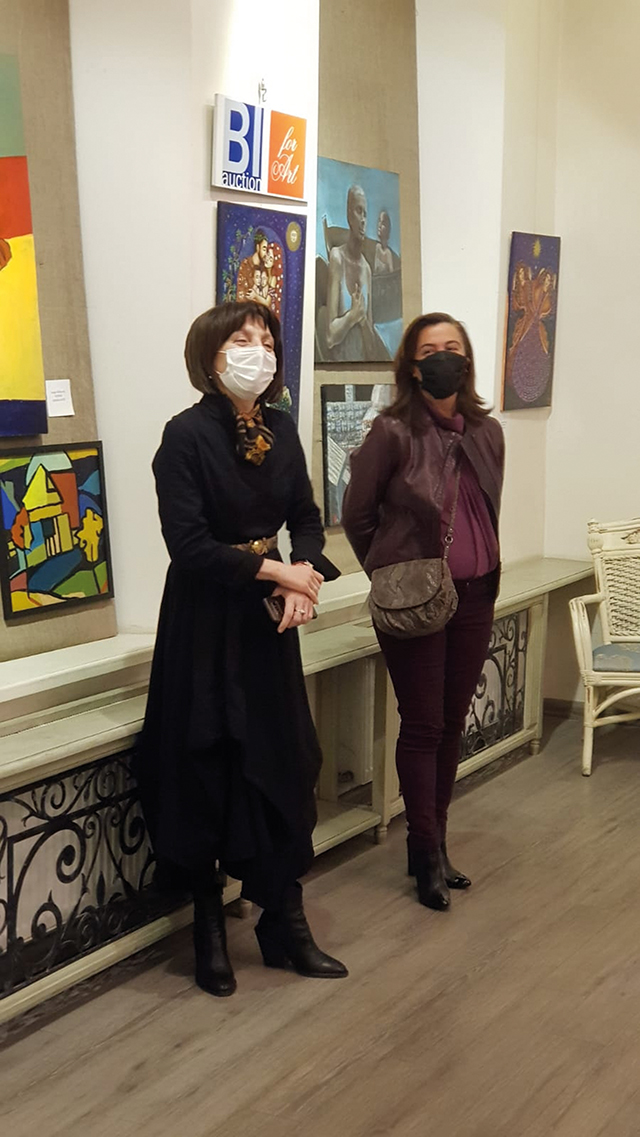 On February 2, the awards ceremony for the 3rd BI Auction Competition for Young Artists was organized with the support of its sponsors – IArt Gallery and WE'AR Art. The winners are rewarded with presents from Vestel and Katana.
Following the ceremony, the selected paintings of all applicants are to be exhibited until February 7, when five artists will be announced as winners of the competition and will be given prizes. Those winners, alongside other selected artists will have their artworks entered into the classical BI Auction auctions with outstanding already renowned Georgian artists.
From February 2, you can visit the new exhibition at IArt Gallery (13 Udznadze Street) and bid for the artworks of young artists, perhaps great artists of future themselves.
"Investing in art, in young artists, is something you won't regret in future," Küçük says. "And, yes, St Valentine's is coming, and there can be no better present to symbolize your love everyday with art."
BI Auction was the first art auction company in Georgia, established in 2016.The company's aim is to promote Georgian art and artists and enlarge the market. In more than 5 years, BI Auction 'for ART' has organized 10 auctions and presented more than 550 paintings from 150 Georgian painters. In every auction, the collection is selected from among thousands of paintings from well-known legendary artists of Georgia and also from promising young artists.