H.E. Mosud Mannan, the Ambassador of Bangladesh to Turkey, Georgia and Turkmenistan, took up his Ankara-based posting last October. He came to Tbilisi for the first-time at the beginning of September to officially present his credentials to Georgian President Salome Zurabishvili, and to hold some preliminary meetings with the Deputy Minister of Foreign Affairs and the Minister of Culture, as a first step towards closer collaboration between the two countries.
GEORGIA TODAY went to meet him to find out more about his stay.
"Altogether, it was a good visit. I explored Tbilisi and visited Gori and Mtskheta to view historic sites in and around the town. I plan to return in future to see Batumi and other places," he tells us.
"I had a very good impression of Georgia from childhood. I was 10 in 1971, when Bangladesh became independent. The Soviet Union, the 15 republics within it which are now independent countries themselves, were very supportive with their leadership for the independence and emergence of Bangladesh. This is the 50-year anniversary. That is why I wanted to come and pay my respects to the Georgian people, while presenting my credentials to the President and Minister of Foreign Affairs, and to meet Bengali students in Georgia" he tells us.
"I personally, as a diplomat, believe that cultural diplomacy best reaches the people, and is very much needed, side-by-side with political diplomacy. Bangladesh has a long-standing relationship with Georgia, but no big business to date. Now, we need to explore the possibilities.
"I want to learn a bit from the Bengali community based in Georgia, of which there are around 100 people in Tbilisi and Batumi. Some of them got married to Georgians and have children, some have their own small businesses. A number of them came to meet me on my arrival, and spoke very highly of the culture, food, and their lives here.
"They tend to be engaged in small local businesses, or are studying. They don't yet have particularly large business links with Bangladesh. When I met them, I asked them to keep in touch with me. I aim to encourage them to grow and expand, slowly but steadily. They didn't mention any challenges, and are eager to know how they can get the support of financial institutions here.
"Under the dynamic leadership of Prime Minister Sheikh Hasina, this year Bangladesh has become a developing country – a world success story," the Ambassador notes. "It is one of the first five fastest-growing economies in the world, number one in South Asia. We also know that the Georgian people are very dedicated towards business and development. And Georgia's medical institutes and universities are quite well known. So, first, we will assess the local potential in Georgia, and then work to develop together. When I spoke about this in my meeting with the Deputy Foreign Minister, I also proposed to have an agriculture agreement like the one we have with Turkey. Prior to my next visit in December or January, I will speak to the Agriculture Minister of our country so that, within six months to one year, we can sign a memorandum of understanding.
"Georgia is opening up in all sectors, overcoming its political challenges, becoming more stable," he says.
"If our government gives the green light, we can have more business cooperation, not only in industrial matters, but in the field of culture too. I am eager to start our future collaboration with some cultural activities and develop from there. With the help of the small local Bengali community, as I mentioned before, I wish to encourage private sector business, cultural and education exchange, all with a view for the long-term."
The Ambassador notes that during his tenure, he will also be facilitating high-level visits, even online meetings, between the two countries' ministers.
"One or two events or meetings per month, and in six months that will already be 12 things done for our mutual collaboration! And not all these things will require a physical presence, as we are all now accustomed to Zoom meetings. It's about encouraging people, connecting people, with the blessings of the political leadership. I will do what I can during my tenure, and those after me will continue the work."
We asked him what challenges he foresees.
"We expect the usual challenges to our plans," he replies. "Good preparation is necessary. The key is to win the hearts of the people where you are assigned, to earn their trust. If you learn about their culture, mindset and history, you can more easily open them to your own country, introduce them to the quality of your own products."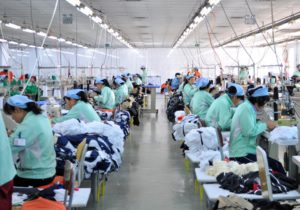 Agriculture
Ambassador Mannan notes that Georgia has been famous for centuries for its agro-sector, agro-products, and, more recently, agro-chemicals. As Bangladesh is also mainly an agricultural country, we asked him what potential for collaboration he sees in Georgia.
"We have developed the textile industry in a big way, being the second largest producer after China," he says. "But the majority of the 170 million population is still engaged in agriculture and is based in rural areas. There is an opportunity to learn from each other; to share information, then technology, and eventually, perhaps, low-cost goods, via Georgia, whose logistical position for Eastern Europe and westwards is excellent. It is also a chance for those Bengalis who are already here, some of whom have been here 10 years or more, to expand their businesses.
"Agro chemicals, agro machinery, agro products – such fields are run in Bangladesh by the private sector. Using my position as a diplomat, private sector representatives can be invited to come and see the products and Georgia can offer- like high quality but well-priced flour, water, etc. We need to achieve an understanding "government-to-government", then "business-to-business", beginning with our chambers of commerce. My goal is to encourage them to work towards the signing of a memorandum. I will let the businesses decide themselves what they want. My duty is to put them together through the chambers.
"Agriculture here is a very big business, going far beyond the wine Georgia is famous for: the grassroots agro businesses are equally as significant, as is animal husbandry," the Ambassador notes. "There is various potential in the fields of agriculture and education, especially medical education. I plan to explore this more on my next visit."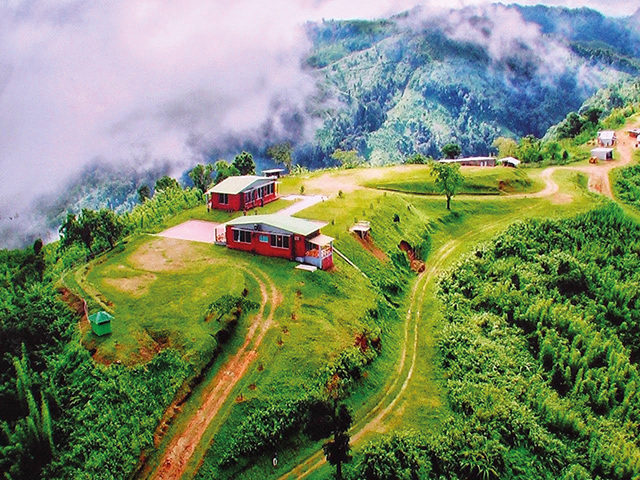 Culture
"In the field of culture. Georgia has a unique language for which it is famous" he tells us. "Our students in Georgia can learn the Georgian style of writing and painting, their dance. In exchange, interested Georgians can learn about and enjoy the Bengali culture and style. We can learn faster from each other if we promote cultural exchange.
"Every two years, Bangladesh holds the Asian Art Biennale, and we invite many countries of the world to attend! I will make sure to invite one or two artists from Georgia, both male and female, to come to Bangladesh, or to contribute their works to the exhibition. Painting, music, dance, translation of literature- all are ahead of us!"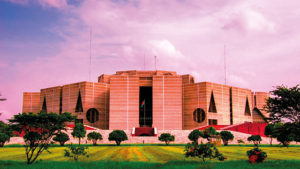 The Ambassador, also a writer and translator, tells us he has the English version of Shota Rustaveli's Knight in the Panther's Skin, and over the next year, plans to make a synopsis in Bengali of the epic poem and get it published.
"And a Bangladeshi food festival is also on the agenda for next autumn," he adds. "We can do a two-country program with Bengali chefs, starting in Ankara, moving to Istanbul, where flights come direct from Bangladesh, and then spending a week here in Tbilisi. The festival would take place in a 4- or 5-star hotel and would have diplomats, media representatives, interested business persons, and political leaders in attendance.
"In Britain, there are 1 million Bengalis from Bangladesh and 13,000 Bengali restaurants. Leading on from the food festival, I will encourage my friends in the culinary business from Bangladesh and Britain to consider starting a restaurant in Tbilisi. I encouraged the same in Slovenia and the Czech Republic.
In terms of art, the Ambassador tells us of his plans to facilitate a variety of exhibitions.
"One Bengali man came to meet me with his Georgian wife. He's an artist and we hope to include him in our plans to exhibit art-works of Bangladesh and Georgia perhaps next year," the Ambassador notes. "He's very interested in promoting art and culture."
"Further, we are currently observing the 100th anniversary of the founder of independent Bangladesh, Bangabandhu Sheikh Mujibur Rahman, and the Golden Jubilee of Independence of Bangladesh. We want to do some projects to show how one person made a big change to the lot of a nation. Perhaps we can commemorate him even in Georgia, maybe with a painting exhibition within the next six months. In exchange, Georgia could perhaps organize an exhibition on its own history in Bangladesh."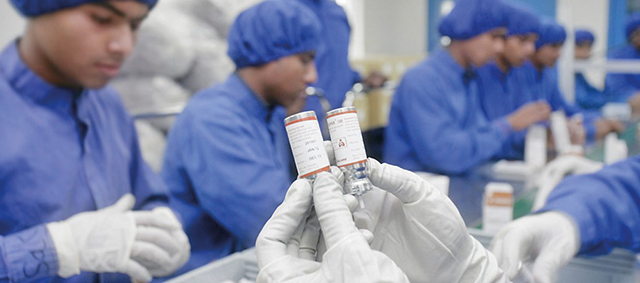 Tourism
We asked the Ambassador what had impressed him most about Georgia during his short, initial visit here, and how he sees Georgia's tourism potential moving forward in its collaboration with Bangladesh.
"In Georgia, I am most impressed by the natural beauty and the good nature of the people," he tells us enthusiastically. "Just looking out of my hotel window at the beauty of Tbilisi, that winding river. Or Gori, Mtskheta and their surroundings- green fields, and mile after mile of fruit trees. The nature here is unique and truly beautiful. And you can easily feel the warmth of the people. In restaurants, even the waiters greet and serve you food from their hearts. Long ago, Georgia was a nation of warriors, but now they have transformed themselves into a peace-loving nation. That makes you feel welcome, and helps diplomats such as me to see this country as a good place to promote business, tourism, and culture.
"The pandemic makes it hard to predict what will happen tomorrow, but I am sure tourism will be back, slowly but steadily, boosted by the young generation who will come with innovative ideas. I saw the same in Morocco, Turkey, Uzbekistan and Kazakhstan. The success was high and it will be back," the Ambassador affirms.
"In terms of what would be of interest to Bangladeshi tourists in Georgia, particularly the middle class, of which there are several million, they would need good marketing to attract them. A direct flight would certainly help, although Turkish Airways connects the two countries. Online marketing- reviews and recommendations- would benefit, promoting the good food, history and mid-range hotels. Students would like cheaper hotels. The main target should be to market Georgia's heritage and food.
"In Bangladesh, we have around two million Christians," he notes. "We have a big Catholic representation, too, so they can come and see how Georgian Christian Orthodoxy works and enjoy the great architecture. Understanding will lead to fellowship, then friendship, and will eventually build relationships."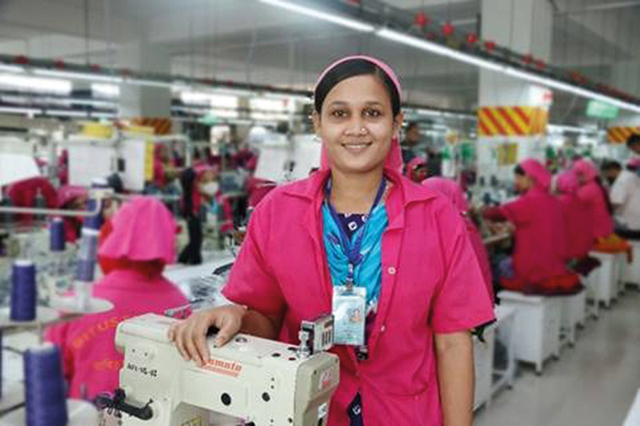 Sports
Sports are another way to promote diplomacy, and, considering Georgia's recent success in the Olympics and Paralympics, we asked the Ambassador what his plans were in this regard.
"I will be promoting sports. I congratulate the Georgians on their success in the Olympic Games. One of our main sports is cricket, and we are making excellent progress globally. Unfortunately, Georgians do not play cricket. Bangladesh would be interested to learn more about Georgian sports and its experience, and benefit through training programs and exchanges of teams, especially in football and volleyball. We have done very well in such collaboration with former Soviet Union countries, with Tajikistan, Kazakhstan, Uzbekistan, and especially Kyrgyzstan. We have had a lot of exchanges and held numerous competitions. We also do exchanges in chess. I was one of the first chess club General Secretaries after our independence. It's a passion of mine, and I believe we can successfully promote the exchange of chess players between Georgia and Bangladesh.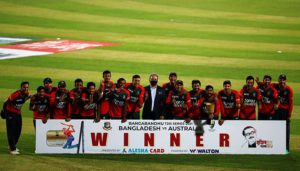 Women in Business & Politics
"There has been excellent progress in women's empowerment over the past 50 years in Bangladesh," the Ambassador tells us. "Our Prime Minister is a woman, the leader of the opposition is a woman, the President of Parliament (Speaker) is a woman. Prime Minister Sheikh Hasina has focused on the empowerment of women and has successfully completed legislation to ensure adequate representation of women in the local government bodies, leading to the election of more than 14,000 women to these bodies beginning in 1997. She has taken major initiatives to stop violence against women and children. She has also provided leadership in the field of education, particularly for the education of girls in her own country, as well as advocating for global support. Her government has greatly enhanced budgetary allocation for primary education, focusing on girls' education. Sheikh Hasina is also earnestly supporting the activities of her fellow women in the chambers and labor unions. Even in Britain, there are four Bengali women MPs in the British Parliament.
"In business, there are women directors of Chambers. There are also countless women independently controlling their own businesses, running their own factories. We should also recognize the couple of million women working in the textile and garment sector of Bangladesh, who have made this vibrant industry a success through their hard work and dedication," he says.
We note it seems education and financial opportunity has opened up the country for rich and poor alike, and the Ambassador agrees.
"Good female graduates are joining the police, the diplomatic and other civil services, even the armed forces, essentially empowering themselves. In the private sector, women are doing very well in garments but particularly in microfinance. They take a loan, make an investment, sell it on and take on a bigger loan to invest again. This leads to self-sufficiency, and in this way many women have changed their lot and become breadwinners for their families. We earned a reputation for micro-finance all over the world. Muhammad Yunus and Grameen Bank were awarded the Nobel Peace Prize in 2006 for their success in bringing the poor, especially women, out of poverty and aiding in self-reliance. This is work towards peace, because if there is hunger, there can be no peace."
We commend this fine example of women's empowerment, and wonder what lessons Georgia could learn from Bangladesh in this regard.
"We have projects overseeing these microfinance activities and can easily offer experience-sharing and training in English," the Ambassador informs us.
To close our interview, we wish the Ambassador success in his plans and in Bangladesh's future cooperation with Georgia.
"Bangladesh is at a very good stage of development, and I very much look forward to working closely with Georgia, as I have done before with other countries, so we can help each other to move forward and be more established on the world map of business, education, culture, practice of democracy, rule of law, etc," he says. "I request the government and people of Georgia to start considering doing more projects jointly to benefit each other.
"We must celebrate the long-term good understanding Bangladesh and Georgia have. It is high time to appreciate this more, and show it through our growing collaboration."
About Bangladesh
Bangladesh-Fast Facts
Official Name: People's Republic of Bangladesh Nationality: Bangladeshis
Weekends: Friday & Saturday, some govt and non-govt offices remain open on Saturdays.
International Dialing Code: +880Standard Time: BST (GMT +6 Hours)
Capital City: Dhaka
Demography
Population: 150 million (2011 Census Report by BBS)
Literacy Rate: 60%Language:
Bangla (national language) spoken by 95%
English is widely understood and spoken.
Religion:
Muslims – 86.6%, Hindus – 12.1%, Buddhists – 0.6%, Christians -0.4%, Others -0.3%.
Age Structure:
0-14 years#33.8% (male 23,069,242#female 21,995,457)
15-64 years: 62.8% (male 42,924,778; female 40,873,077)
65 years and over: 3.4% (male 2,444,314; female 2,069,816)
Population Growth Rate: 1.59%
Birth Rate / 1000: 25.12 births/1,000 population
Death Rate / 1000: 8.47 deaths/1,000 population
Gender at birth: 1.06 male(s)/female
under 15 years: 1.05 male(s)/female
15-64 years: 1.05 male(s)/female
65 years and over: 1.18 male(s)/female
total population: 1.05 male(s)/female Fertility Rate: 2.72 children born/woman
Ethnic Groups:
Bengalis (98%), other indigenous minority (2%) including Chakmas, Marmas, Santals, Garos, Manipuri, Tripura, and Tanchangya.
Geography
Geographical Location:
Latitude between 20°34′ and 26°38′ North
Longitude between 88°01′ and 92°41′ East
Area: 147,570 sq. km. (land: 133,910 sq km, water: 10,090 sq km)
Boundaries:
North – India (West Bengal and Meghalaya)
West – India (West Bengal)
East – India (Tripura and Assam) and Myanmar
South-Bay of Bengal.
Total: 4,246 km (border countries: Burma 193 km, India 4,053 km)
Coastline: 580 km Maritime boundary:
Contiguous zone: 18 nm
Continental shelf: up to the outer limits of the continental margin
Exclusive economic zone: 200 nm
Territorial sea: 12 nm
Terrain: Mostly flat alluvial plain; hilly in southeast
7 Divisions – Chittagong, Khulna, Sylhet, Rajshahi, Barisal, Rangpur
64 Districts and 487 Subdistricts/Upazillas
Principal Rivers: Padma, Meghna, Jamuna, Surma, Brahmaputra, Karnaphuli, Teesta, Sitalakhya, Rupsha, Madhumati, Gorai, Mahananda etc.
Climate
Climate Variation: Sub-tropical monsoon
Average Temperature:
Winter 11° C – 20° C (October – February)
Summer 21° C – 38° C (March – September)
Rainfall: 1,100 mm to 3,400 mm (June – August)
Humidity:
Highest 99% (July), Lowest 36% (December & January)
Economy
Recognitions: Bangladesh is one of the members of the Developing 8 and considered as the Next Eleven Economy of the world in 20 coined by Goldman Sachs. GDP: $1,044 (per capita in 2013) Poverty Level: 25% (People living with $2 per day) Foreign Grant Dependency: 2% Principal Crops: Rice, Jute, Tea, Wheat, Sugarcane, Pulses, Mustard, Potato, Vegetables. Principal Industries: Garments & Textiles (2nd largest in the world), Tea, Ceramics, Cement, Leather, Jute (largest producer in the world), Chemical, Fertilizer, Shrimp Processing, Sugar, Paper, Electric and Electronics, Medicine, Fishing. Principal Exports: Garments, Knitwear, Frozen Shrimps, Tea, Leather and Leather products, Jute and Jute products, Ceramics, IT Outsourcing, etc. Principal Imports: Wheat, Fertilizer, Petroleum goods, Cotton, Edible Oil etc. Principal Minerals: Natural gas, oil, Coal, white clay, glass sand etc. Electricity: 220 Volts AC in all cities and towns Currency: Taka (BDT, Symbol = ৳)
Labour Force: 54 million
Male: 40 million
Female: 14 million
(Ref: BES-2011) Distribution of Labor: Agriculture: 48.4 percent, Industry: 24.3 percent, Others: 27.3 percent
Transportation Methods: Road, Air, Rail, Waterways
Export Processing Zones (EPZs): Dhaka, Uttara, Adamjee, Chittagong, Comilla, Ishwardi, Karnaphuli, and Mongla.
Historical Dates
Independence Day: 26th March Victory Day: 16th December Martyr's Day: 21st February (Also recognized as the International Mother Language Day)
Tourism
Places of Tourist Interest: Dhaka, Chittagong, Cox's Bazar, Kaptai, Rangamati, Khagrachari, Bandarban, Kuakata, Bogra, Khulna, the Sundarbans, Sylhet, Rajshahi, Dinajpur and Comilla.Airports: Dhaka, Chittagong, Sylhet, Jessore, Rajshahi, Saidpur, Barisal and Cox's BazarMore
Information Technology (IT)
Country Domain: .bd
Internet Penetration: 23.38% of the population
Mobile Users: 76.434 million (June 2011 and 15th largest in the world)
Mobile Penetration: 72.08% of the population
Global Ranks of Bangladesh
8th largest country in the world in terms of population
4th largest Muslim country in the world in terms of population and 3rd largest Muslim majority country
4th most densely populated country and the most densely populated country in the world having more than 10 million population
Situated on the Ganges Delta, the largest delta in the world and also the largest wetland in the world (Ref)
Cox's Bazaar is the longest natural sandy sea beach in world
2nd largest garments exporter in the world (Ref)
Largest producer of Jute (2nd largely grown vegetable fiber in the world)
Sundarbans (hosted by both Bangladesh and India) has the largest mangrove forest in the world
Source: Ministry of Foreign Affairs of the Government of the People's Republic of Bangladesh https://mofa.gov.bd/site/page/6dde350b-1ca6-4c69-becd-a3f12cf14ac1/Bangladesh–An-Introduction
Exclusive Interview by Katie Ruth Davies