Lado Kvataniya – the director who became famous with numerous viral music videos and his debut full-length film «The Execution» with Nico Tavadze as the leading role, has released a short film with Georgian band Mgzavrebi.
By Nina Tsipuria
In February 2023, the Georgian band Mgzavrebi released a short film called "Waltz," directed by Lado Kvataniya. The film is the dramatic story of souls' reincarnation, captured on vintage movie cameras among Georgian villages, high in the mountains and lost in the mists of time. Here, a new life begins. The director and writer of the film –  Lado Kvataniya, pursued a theater education and completed his studies at GITIS. During his time as a student, he discovered the works of Fellini and Tarkovsky, which ultimately led him to pursue a career in filmmaking. He began creating his own short films based on his scripts. Lado completed John Truby's intensive screenplay and Paul Brown's scenic courses. He continues to engage in self-development by shooting short films and music videos. As a storyteller, Lado uses metaphors and images to convey his message. He prioritizes cinematography and creates original fantasy worlds that combine science fiction and realism. He has collaborated with well-known brands like Reebok, Haval, Volkswagen, Google, Vogue, Beats by Dre, etc., and directed over 20 music videos. His works have been featured in festivals worldwide and have received numerous awards, including the Young Director Award at Cannes.
Far from Georgia, Lado still keeps his memories of his childhood spent in Abkhazia deeply in his heart. One of his latest works "Waltz" is the reflection of his memory. About his career, life behind the camera, and plans, Lado Kvataniya exclusively spoke to Nina Tsipuria.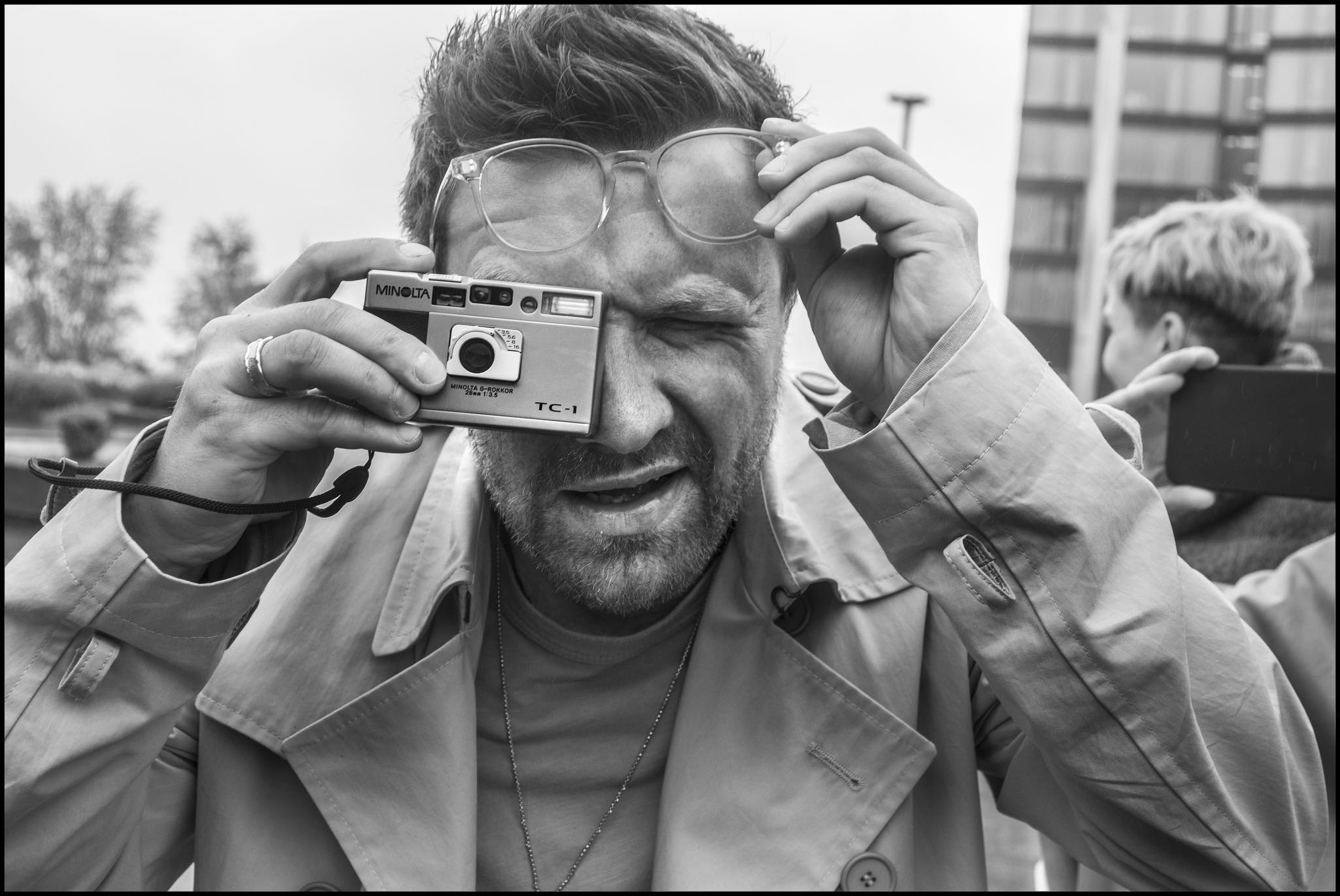 How did your career as a director begin?
In my childhood, I expressed my desire to be a director, but honestly, I had no idea what this profession was about. My journey towards self-discovery and finding my true calling has been quite a long one. At the start, I had a theater education – I graduated from the acting and directing department of GITIS – Borodin's course. After attempting to be a director of editing, I turned my attention to writing as a screenwriter. I came to directing because I wanted to visualize my developments, which did not initially find an implementation. I started with a small form – music videos- which seemed perfect. This form is akin to a silent movie, using minimal events to tell a story with musical accompaniment. During this time, I developed my internal school of practice in drama and implementation. Later, at 30, I dared to call myself a director and continued to study. The profession I'm in is one of a kind. It's like never-ending journey that has no finite outcome. It often feels like I'm staring at the horizon, and when I reach an island, I realize that there is another goal beyond the horizon. So I keep moving forward, continually formulating new objectives.
Which memory from your childhood is the most adorable?
As I walk down the street, I shake the stroller in front of me, where my one-month-old daughter lies. Talking about your memories from childhood when you look at your child is incredibly touching.  Unfortunately, I don't remember my grandfather, but love of my grandmother, her sisters, and two uncles filled my childhood memories. I will never forget how they pampered me. I felt like a sultan surrounded by my subjects – an incredibly spoiled child. I remember everything: not only the family house, I remember the smells, every detail. I remember everything: the family house, the smells, and every detail. One of my most striking experiences forever is when I burned my hand, and my aunt Manana lay with me all night and blew at the wound. Another memory that stuck in my mind is when I was 14-15 years old, and my grandmother was already sick, so I visited her in our village. Grandmother was always actively involved in my life, always playing with me on an equal footing. However, during my last visit to her, I imagined seeing the same person – always energetic and cheerful. I was shocked to see her lying in bed. It seemed to me that she was joking: she would get up sharply, grab me by the shoulders, raise me in the air, and we would go into our games with her. I expected her to jump up and play with me like always, but instead, she seemed different. She tried to act as if everything was fine, but it was clear that she was not well. She smiled and joked but at a slow pace. Our last meeting left a strong impression on me.
I am aware that your family moved to Russia. Please look back and tell me about those years, spent in Russia. What was the life of an emigrant boy when they arrived in another country?
My dad is Georgian, and my mother is Ukrainian. They both met in Moscow while pursuing their careers, and soon after, I was born. During my childhood, I spent most of my time with my relatives in the village of Chkhortoli, located in Abkhazia. However, I often visited my parents in Moscow. When the war broke out, I was just six years old, and we had to leave our homeland quickly, which led us to Russia. Here, I have made a lot of friends from different nationalities, and I have never felt any pressure. The people I grew up with and still communicate with today come from a creative and intellectual environment.
Despite your hardships, you worked hard – selling cassettes and as a loader – and persevered to achieve your dreams.
At first glance, the question seems dramatic, but I am grateful for my challenging experience. I was unable to begin studying at university right away because it was too expensive for my family to cover more than one year's tuition. Consequently, I had to work as a loader and a waiter, which ended up being a great experience. During that period, I even sold movie discs and revised many films. My customers were knowledgeable about movies and would ask me to select the best French new wave or Italian films. They would say things like, "How do you not know Antonioni? It is not a clothing brand; he is the greatest director of Italian cinema." That's how I came to watch Antonioni's "Night" and many other films. It was an incredible time, and thanks to my more enlightened buyers, I developed my aesthetic taste. Everything worked out perfectly, and I gained the necessary life experience that a director needs.
I must ask you about your clip "Iuda", the clip was prohibited in Russia, why?
The video clip was released six months ago, before "Judas" got banned. We received an award for the video in the "Best Video of the Year" category at the prestigious Jagermeister Music Awards. We celebrated the win together, but the next day, the video was banned from being displayed on the territory of the Russian Federation. It is amusing to recall that this ban served as incredible advertising for our work. Over the following month, we gained about 1.5 million views. Therefore, we would like to express our gratitude to all censorship authorities for highlighting our work. We are delighted! As musicians, directors, and producers, our common goal is simple: to make our work accessible to the audience. The more viewers who get to see it, the better it is for the work itself.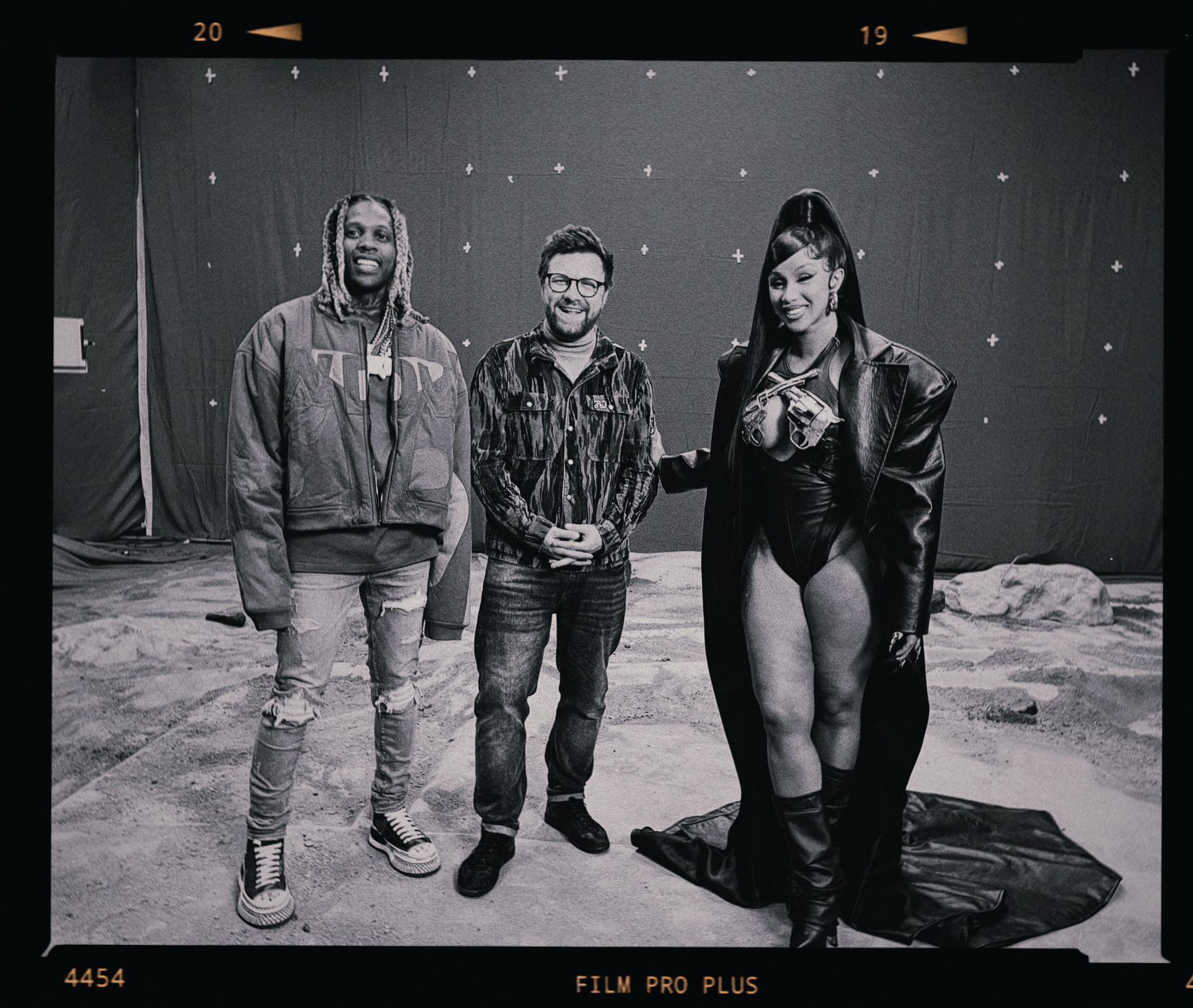 Cardi B Feat. Kanye West & Lil Durk: Hot Shit – directed by Lado Kvataniya – this phrase makes Georgians proud. When, how did you meet them? How was working process?
I am thrilled that my work has brought a sense of pride to Georgia. It was a challenging job, with the main characters being musicians who are now superstars on a global scale despite not being highly recognized at the time. Agent Frank Borin and his agency Underwonder Content represented my interests in the US and suggested me as a director for this project. My plan was initially more complicated, but we had to change it because the war began. We decided to follow a more straightforward approach where each artist has a different set, and we present each one uniquely. It is a canonical form of a clip that I have used in my practice, perhaps for the only time. Working with Kanye West was a dream come true for me, as he is a global figure. All the musicians who participated in this collaboration are incredibly hardworking, organized, and highly professional in their business. The competition in this market is so high that you are over if you show slack or unprofessionalism at some point. Behind each person is an endless queue to instantly occupy the vacant niche.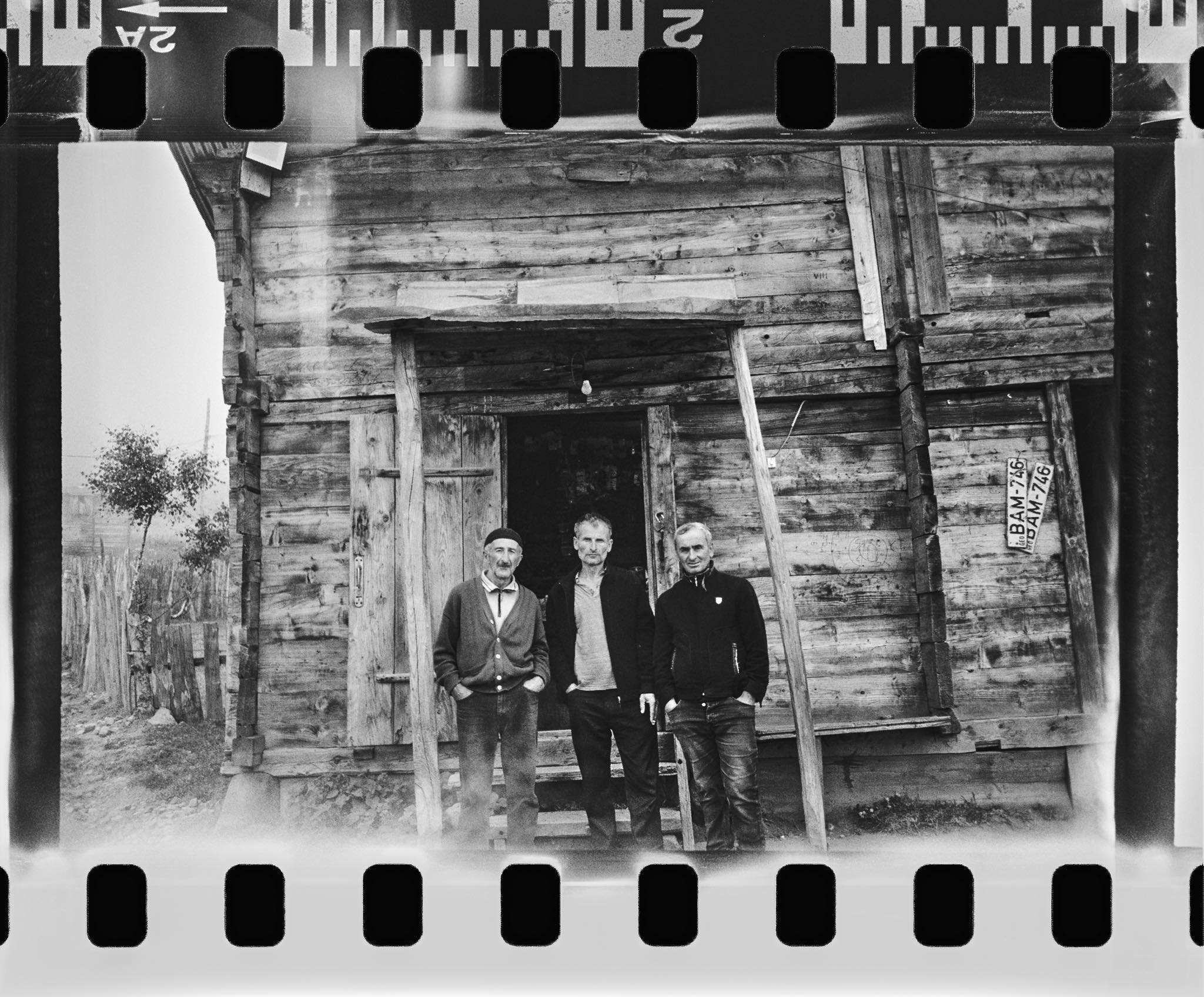 Your last project was with "Mgzavrebi", what was your idea to tell audience with this movie?
The story of "Waltz" has gone through several stages. I had come up with the idea and had planned to film it before the war. However, when the war began, the world collapsed, and I, like everyone else around me, lost all desire to do anything. But this work became a lifeline for me and everyone who worked on this short film. "Waltz" depicts the value of human life and its continuity. It is also dedicated to our departed loved ones, as each of us has lost someone but carries the warmth of their memory in our hearts. The idea for "Waltz" originated from my warm, nostalgic feelings about Georgia. I wanted to tell a story about my grandmother – her endless love for me, her warm, dry hands, and the places where I grew up. Furthermore, "Waltz" also reflects my impressions of modern-day Georgia – its people, and the context in which it exists now.
Where you see yourself after 10-15 years?
Cinema allows me to explore the world endlessly when I'm always puzzled by the search for objects, locations, and places to shoot. Naturally, I would love to travel the world and discover it through cinema. As we know, there are many stories of talented authors who, once in Hollywood, lost their identity. I would like to work in the United States, which is one of the world's leading film production machines, but still maintain my voice. The most important thing that I have wanted for myself for a long time, and what I am systematically working towards, is making a film in Georgian. The film is growing out of our little "Waltz"! I am currently working on it, and this time is bringing me great joy.