We should use our Covid recovery programs to work for greener economies, green business, and put sustainability and the reduction of CO2 emissions at the center of our efforts
Sustainability is a buzz word often used these days. But what does it mean in practice?
This was the topic of an event held on 22 November, organized by the Austrian Embassy in cooperation with Advantage Austria Georgia and the Austrian Development Agency, as well as the Georgian Chamber of Commerce and Industry, that brought Austrian business representatives to Georgia for B2B meetings with interested Georgian companies. It was agreed by all that while the Covid crisis still dominates our lives, there is no time to lose in trying to overcome its economic consequences, and the best way to do that is to connect businesses and at the same time address an even bigger challenge: climate change.
Sustainability, climate protection and a focus on bettering mountain infrastructure are what the Austrians are best known for in Georgia. But as we looked back on 2021 and ahead to 2022, we discovered a much greater depth to this years-long relationship between the two countries. To find out more, GEORGIA TODAY got in touch with the Ambassador of Austria to Georgia, Thomas Mühlmann.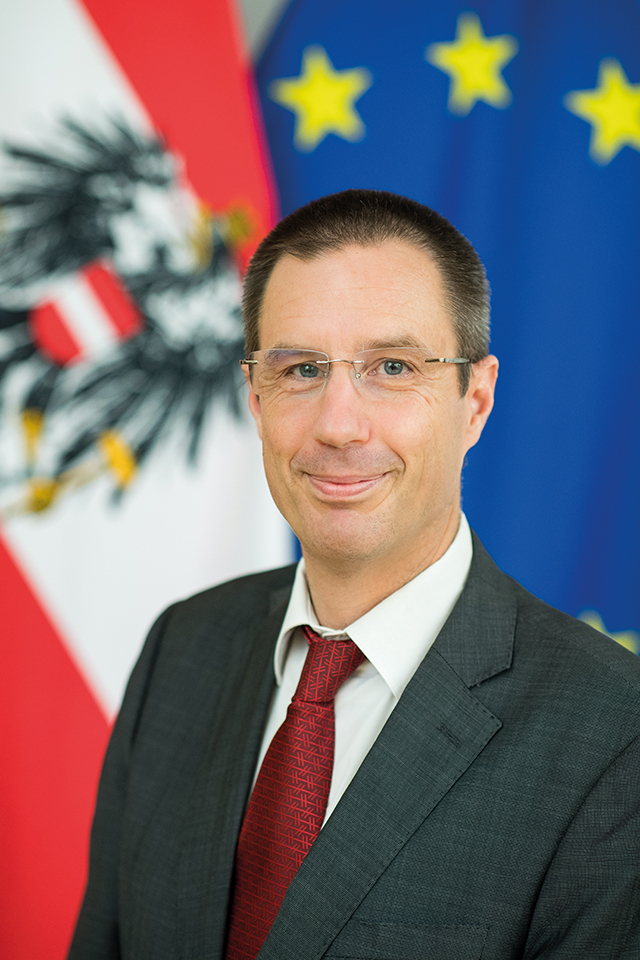 What has Austria-Georgian cooperation consisted of in 2021?
The climax of our cooperation in 2021 was undoubtedly the official visit of Her Excellency, President Salome Zurabishvili, to Austria. We very much value that the visit could take place despite the ongoing Covid pandemic. It provided the opportunity for an in-depth review of our bilateral relations and to identify areas where more cooperation is possible.
One such area is economic cooperation. We all suffer from the economic consequences of the pandemic. It is time to re-engage, re-connect and re-focus our efforts by bringing together businesses. The President´s visit provided such an opportunity – in its margins, a high-ranking business forum was organized.
At the end of November, the Austrian Embassy organized a business mission, the first such physical mission in two years, which brought Austrian companies to Georgia. Very good B-2-B meetings could be arranged. We also organized the high-level event "What does Sustainability Mean in Practice? Austrian and Georgian Experiences". The Minister of Economy and Sustainable Development, Natia Turnava, delivered a thought-provoking keynote speech, before a panel of experts discussed the challenges of climate change and how Austria and Georgia can work together and share best practices in this important field. This is definitely the most crucial area where the focus for investments and cooperation should be in the coming months and years.
Other interesting sectors where we see high potential for both sides are education, tourism (especially winter tourism and the associated infrastructure), energy industry, environmental technology and agriculture and forestry, as well as logistics. Also, in the food sector the demand for high-quality products in Georgia is increasing and provides good opportunities.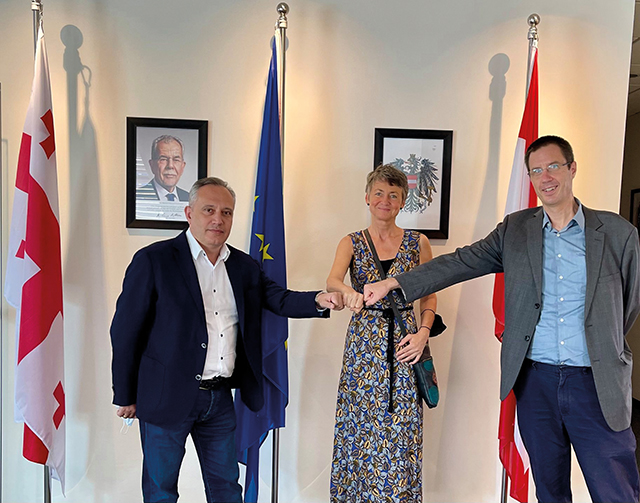 What would you say are the greatest achievements in terms of business and investment?
We have seen a steady increase in trade and investment between our countries in the last years, before the Covid pandemic hit us hard. But it is still at a rather low level. So, there is still huge potential: not least because our countries have many similarities, making it natural to cooperate also at the business level.
These similarities have already been somehow mirrored in the economic relations to date: Austrian investments have so far mainly been in the energy sector, where we have a number of renowned companies which have been engaged in Georgia for several decades. Austrian companies are also strong in the logistics sector. This year, one even opened a new branch in Tbilisi. In addition, we have several Austrian brands represented in Georgia, covering several areas, including food and beverages.
We at the Embassy are ready to assist the establishment of fruitful business ties so that Georgia and Austria can grow even closer
And allow me to pick out one particular area which is just very obvious: the development of sustainable tourism, in particular in the mountain areas. We have several Austrian companies active in Georgia, building cable cars in the ski areas, but also in Tbilisi, having worked on the funicular. Such infrastructure will most probably be part of the solution for sustainable urban development. Other companies provide services for running ski resorts. We also have Austrian specialists working in the hotel and gastronomy area.
In this context, allow me to mention an additional area of Austria's engagement: the work of the Austrian Development Agency. It runs several programs to support rural development and help develop mountain tourism, in particular. They also offer financial support to business partnerships.
You see, we have a multifaceted engagement in Georgia! And I can assure you that there is a wide scope of interest from Austrian companies to do more business in Georgia.
How do you see Georgia as we head into 2022? What should its priorities be for its economic recovery post-Covid? Can any lessons be learned from Austria in this case?
Georgia has seen a remarkable economic recovery in 2021. Congratulations! Nevertheless, there is much work ahead – for all of us. We should use our Covid recovery programs to work for greener economies, green business, and put sustainability and the reduction of CO2 emissions at the center of our efforts.
As already said, at the end of November, we organized a high-ranking discussion on this. It is important to refocus our efforts. This is definitely an area where we can both benefit. We have similar topographies, similar energy potentials – so let's work together e.g., in expanding our sustainable energy production. The Austrian Development Agency is already engaged, supporting among others projects on energy efficiency.
In short: We at the Embassy, including the Development Agency and our Trade Commissioner Georg Karabaczek in Istanbul, are ready to assist the establishment of fruitful business ties so that Georgia and Austria can grow even closer.
And as a last point – building the bridge from art to business: I invite you to visit our exhibition in Krtsanisi Forest Park and in the Musician's Park in Shekvetili where we show the famous Austrian artist Friedensreich Hundertwasser. He was a forerunner of environmental protection and sustainability, arguing strongly for more harmony between nature and human beings. You will find a lot of inspiration from his thoughts exhibited. Let them be the basis of our cooperation!
Exclusive Interview by Katie Ruth Davies