As the General Manager of Glovo in Georgia, I am happy to say that 2022 was a very fruitful year for us. We achieved significant growth in terms of the number of orders processed, the number of registered users, and the expansion of our delivery fleet, – Artem Kolosiuk tells GEORGIA TODAY.
"We have more than 130 employees in 10 cities, and more than 5000 active 'glovers.' In terms of numbers, we saw a 30% increase in order volumes, and we are excited to continue our growth in 2023," he says.
"2022 was another successful year for Glovo Georgia in numerous indicators. Especially noteworthy is the consolidation of market leadership positions and the 64% increase in e-commerce turnover compared to 2021, which is clear proof that consumers are choosing Glovo.
"In 2022, we launched innovative services such as Glovo Local and Glovo Business to help other small and medium sized businesses to digitize and adapt to the new era of the digital industry," he notes. "Glovo Local is our new initiative to help small businesses go digital. It will be the first program in Europe, Africa and Asia to provide a dedicated service to small businesses to meet their needs at no additional cost."
Tell us about Glovo's commercial turnover in 2022.
I am pleased to say that our commercial turnover for 2022 was very successful. We experienced healthy growth in revenue, which was mainly driven by the partner businesses and the increase in orders and registered users. In 2022, we continued to strengthen our partnerships with businesses in Georgia to provide their customers with high-quality, efficient delivery services.
Glovo has always connected three main parties: Couriers, customers and partner companies. Now, in this synergy, a strategic place for brands has emerged. The strategic direction of cooperation with brands aims to help brands develop in e-commerce with Glovo's existing resources.
What is Glovo's role and contribution to the development of the Georgian e-commerce industry? Was this role amplified or changed in any way in 2022?
Georgia is at the initial stage of e-commerce development, but the rate of growth has been impressive in the recent period, and in the next 3-5 years, we expect even more large-scale positive dynamics. Glovo's contribution to the development of e-commerce is of principal importance, both with the introduction of European experience and technological capabilities, as well as with substantial investments.
Glovo plays an essential role in developing the Georgian e-commerce industry, and we are proud to be one of the leading delivery companies in the country. Our technology and innovative solutions enable businesses to provide their customers with reliable and fast delivery services, thereby increasing their reach and customer satisfaction. In 2022, we continued to collaborate with local businesses to support their growth and expand their customer base, which in turn also contributed to the development of the Georgian e-commerce industry.
What new innovative products has Glovo introduced recently?
At Glovo, we are always looking for new ways to make the ordering process more seamless and enjoyable for our customers. This year has really been characterized by exciting innovations; we were able to add services that seemed unimaginable before. Clothes dry cleaning, transport tickets, real estate measurement-registration – you can find these and other interesting new services in our app. Our Food Corner/Cook Room direction has also been strengthened, new facilities have been added, and two new facilities are planned to be added in 2023.
We cooperate with more than 100,000 stores worldwide. Most of them are local small businesses which are heavily burdened by the current economic crisis. Globally, only 20% of our merchant partners do business online. A similar situation exists in Georgia. This is an indicator that it is now necessary to offer them digitization, and urgently. With Glovo Local offers, we can help them reach more people and attract more customers. In this way, we open the way for them to grow their own business and thus strengthen the local economy.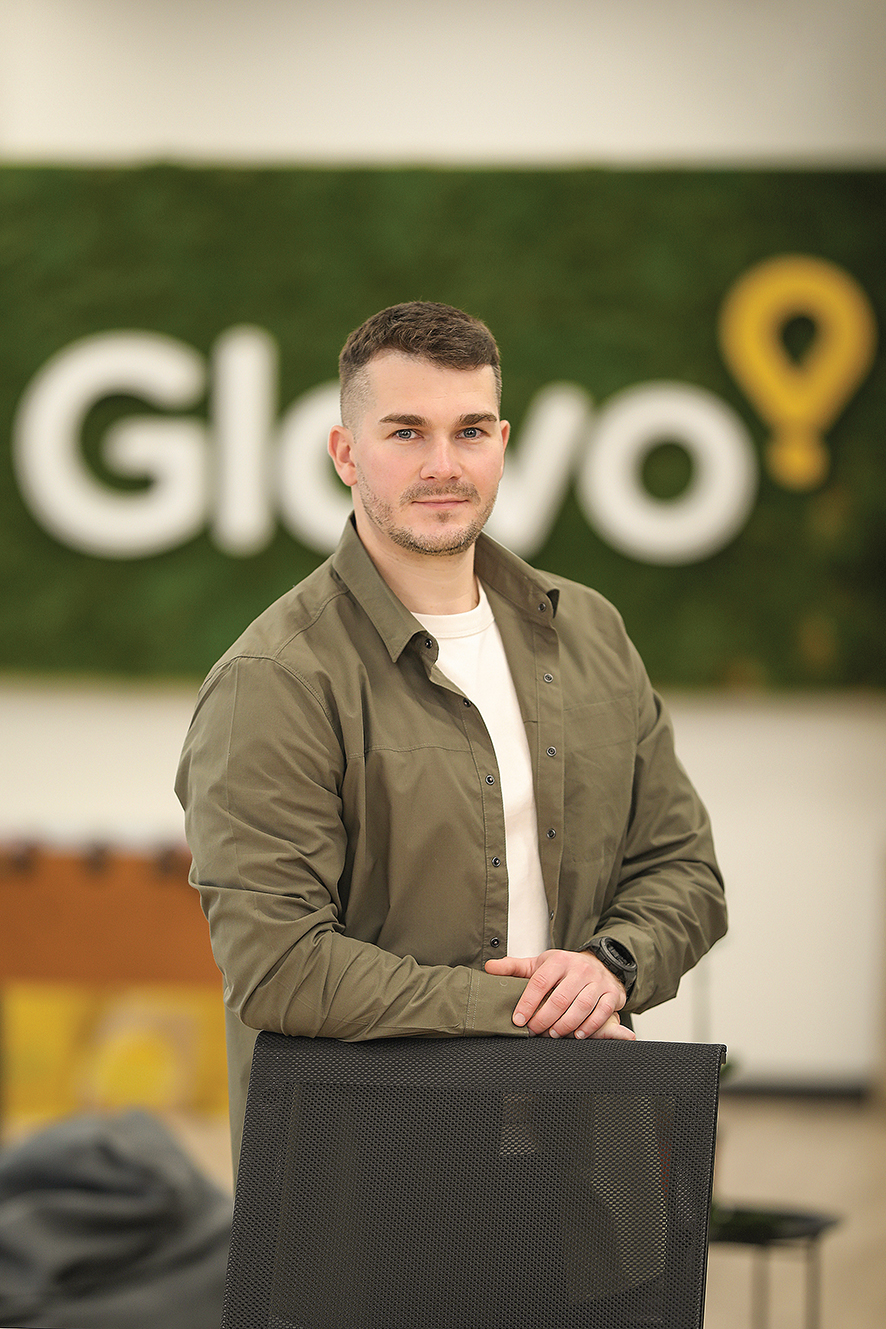 Who are Glovo's strategic partners? What are the concrete benefits you're creating with them for customers?
In 2022, TBC and Glovo kicked off exclusive strategic cooperation. Glovo has been an important partner of TBC for years, and this successful cooperation will continue with a more comprehensive strategic partnership. For many years now, both technology companies have been developing the digital ecosystem in the country. From now on, we will join forces to try to change reality. The strategic partnership opens up even more opportunities for the growth of the country's economy and technology industry.
We work with local restaurants, supermarkets, pharmacies, and many other businesses. Through these partnerships, we can offer our customers a more comprehensive range of products and services to order within the Glovo app. Additionally, our partners benefit from increased visibility and access to a larger customer base. For example, we work with McDonald's, Carrefour, VISA, Coca-Cola, Agrohub, Nikora and many other major brands in Georgia to provide our customers with a wide range of products at their fingertips. We also signed a memorandum of cooperation with the Business and Technology University.
Tell us more about the Couriers Pledge, and, in general, what Glovo does for its couriers.
Glovo Georgia is one of the first markets where the social initiative "The Couriers Pledge" was launched. This is a project started in 2021 that offers a completely new standard for the gig economy. At Glovo, we value the hard work and dedication of our courier partners. Our Couriers Pledge ensures that we offer fair pay, benefits, and support to all our couriers. After launching the initiative in Georgia, in total, we received and granted 87 requests for additional benefits, and 59 new parents were supported with benefits during childbirth as part of our medical expenses.
We also prioritize our couriers' safety by providing them with personal protective equipment and training on safe delivery practices. Additionally, we provide our couriers with ongoing training to improve their skills and ensure they provide the highest quality of service to our customers. For example, 900 partner couriers have so far participated in safety and first aid training.
Looking back, what are the main challenges you've been able to overcome since becoming General Manager at Glovo Georgia?
Within a few months of taking this position, against the backdrop of the ongoing war in Ukraine, physically moving to Georgia was a challenge. In the new position, especially at the first stage, when direct communication with the team and getting to know the peculiarities of Georgia should simply be an integral part of everyday work, I could not even get into the country!
Such challenges arose as getting to know the new team, getting to know their needs, getting closer to them, understanding the Georgian market and its context, remotely, against the background of the ongoing war – but I'm glad that with our joint efforts, we successfully got through this stage, and when I physically joined my team, I already knew each of its members.
Now, our joint challenge is to achieve Glovo's goals, develop according to our strategy, and, most importantly, create meaningful connections, not only in business terms, but also in personal terms.
What are your future plans? Should we expect other innovative developments from you and the Glovo team?
Our future plans and strategy are unchanged: Our priority is to offer diverse services, work on innovative projects, and focus on sustainable development. At this stage of the company's development, a strategic decision is to create the most effective business environment for our partners, which still serves the common goal of increasing the comfort and satisfaction of customers, which in turn is reflected in the positive dynamics of the growth of our loyal customers, which we have been successfully doing for years.
It is important for us to offer a variety of services, work on innovative projects and focus on sustainable development. At this moment, we are fully focused on innovative projects, and attracting new partners and couriers in order to make all products and services available to our customers.