World-recognized Italian cuisine is also popular with and held in high regard by many Georgians due to the unforgettable taste of the dishes and certain similarities with Georgian cuisine.
However, it's not easy to find a restaurant in Georgia's capital where one can enjoy original Italian dishes prepared with local ingredients and spices. That was the main idea behind the opening of Italian restaurant 'Ambrosiana' a year ago, in the historic part of Tbilisi. Since then, the restaurant has been impressing guests with its cozy, home-like environment, special design, friendly and professional staff and service, and its delicious dishes.
The facility is located in a residential block on the central Chovelidze Street heading to Mtatsminda (Holy Mountain), one of the most popular sights of the capital and a symbol of the city. Its location allows guests to enjoy beautiful views of Old Tbilisi. The restaurant also has another branch at Lubliana Street, Dighomi district, which was the first branch opened 6 years ago.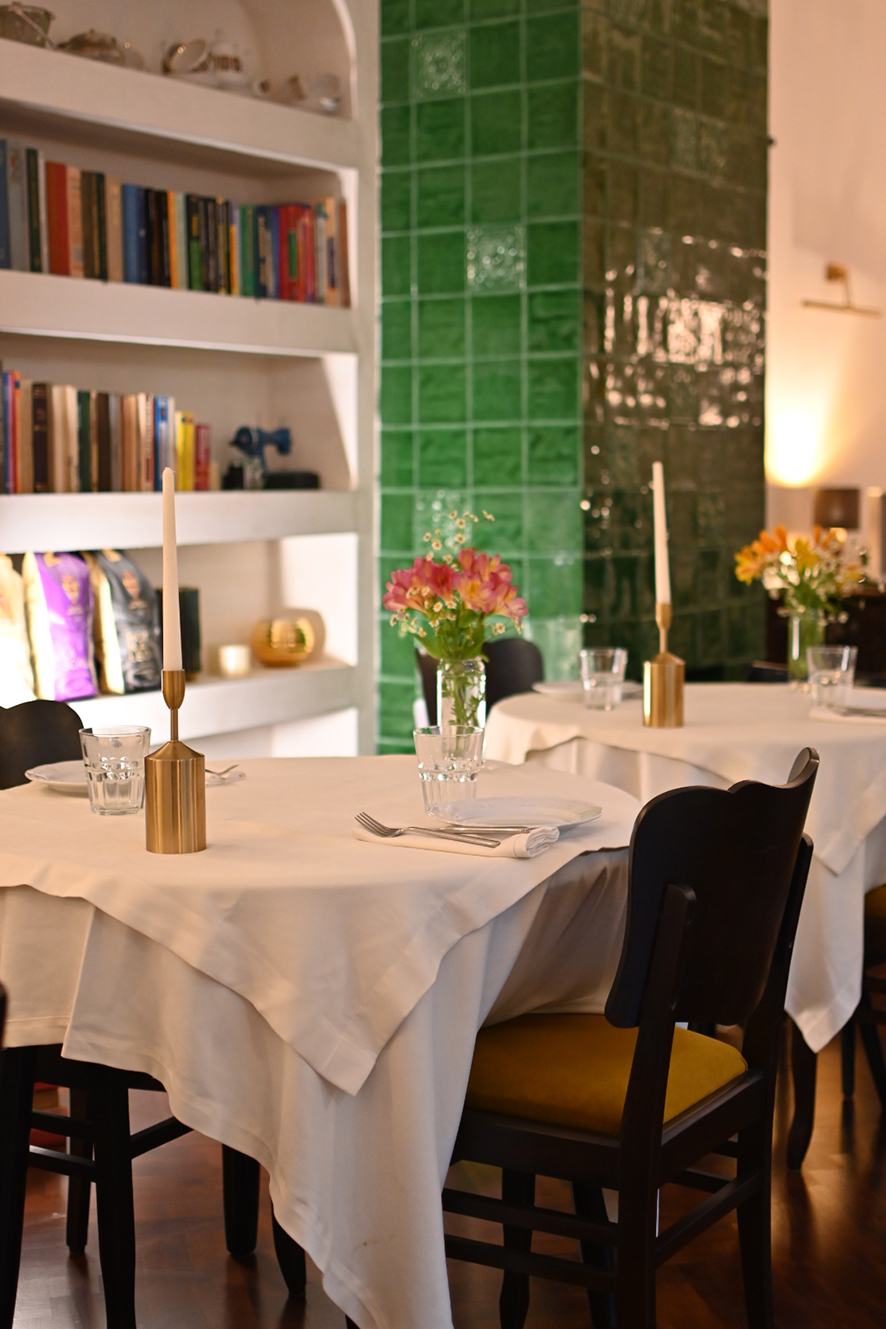 The founder of the restaurant, Anna Chkhikvadze, notes that the idea of opening an Italian restaurant in Tbilisi was related to her and her family's close business relations with the country and getting acquainted with its unique culture and traditions. Surprisingly, prior to that, neither Anna nor her parents had any frequent relation with the cuisine, as all of them are doctors by profession. It's a family business which, despite certain difficulties, including the pandemic period, turned out to be successful and continues to make customers happy with perfectly cooked delicacies.
Serving amazingly tasty appetizers, pasta and desserts is the feature of Ambrosiana. However, it also offers less known authentic Italian dishes in Georgia, which are totally worth tasting. These are: classic Amatriciana, a traditional Italian pasta, as well as Carbonara made following a classic recipe, Gricia pasta which is also less known in Tbilisi, and more.
The main goal of the restaurant is to maintain classic Italian recipes as much as possible and use authentic local ingredients and herbs, which are imported from Italy, as they aren't available in the Georgian market.
The restaurant recently collaborated with Luka Todua, who gained honorary title of Gault et Millau Guide Young chef of the year. Luka is the finalist of MasterChef Georgia professional season and has years of experience of working abroad. Currently, he is preparing his own signature menu for Ambrosiana, which means that the restaurant will soon offer its guests even more diverse dishes and delicacies at special dinners held on the spot.
The signature dish of the restaurant is salad 'Ambrosiano', which has been the favorite dish of the guests since its opening. Notably, the facility also offers a special Bolognese sauce. Another popular dish is Pate, for which loyal customers keep coming back.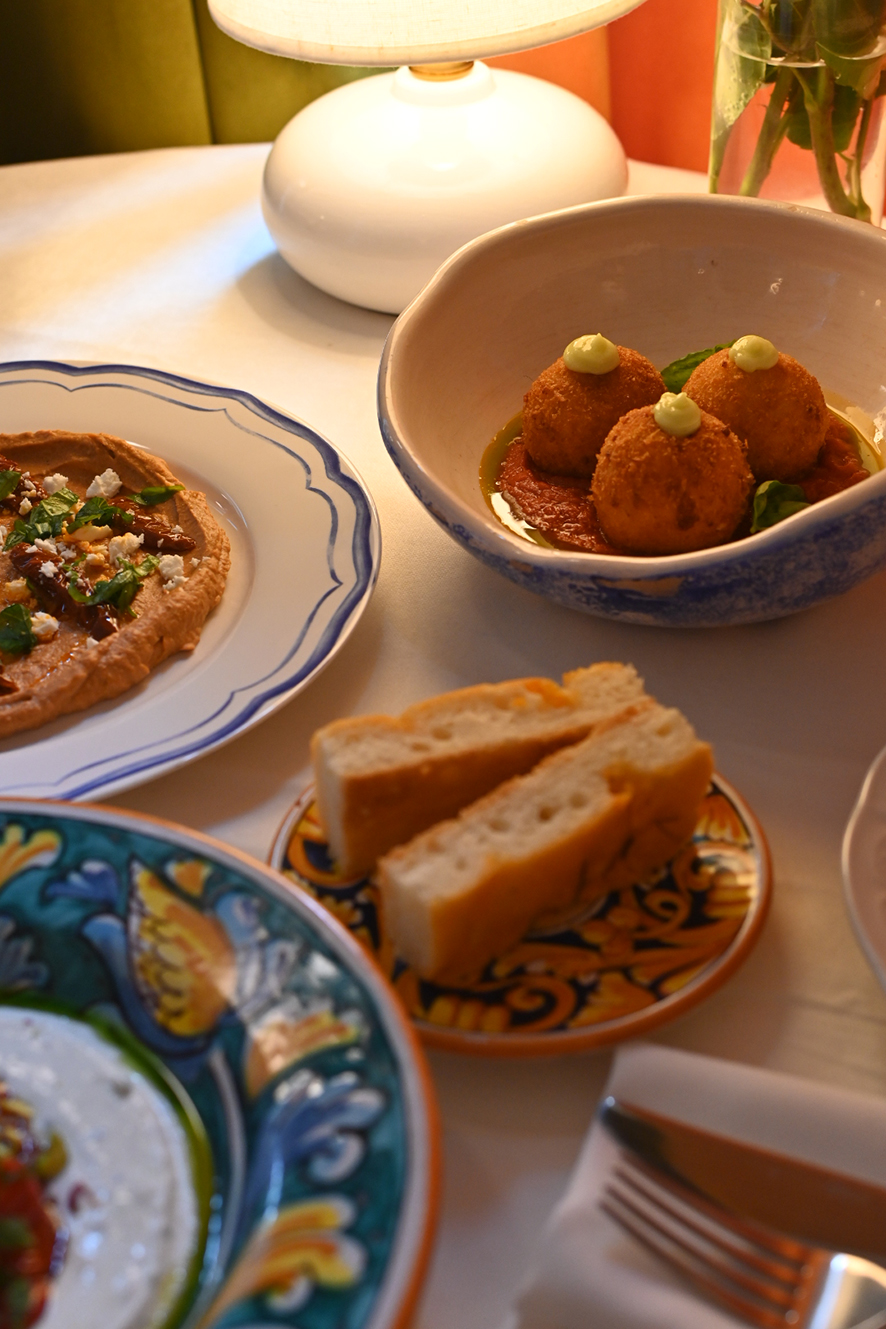 The wine list is extensive. Visitors will find a fine Italian wine that suits their taste. The restaurant also has a bar, where special cocktails are prepared. Customers will soon be able to come here to try delicious quality coffee from Milan, which is hard to find anywhere in Tbilisi. Customers can also buy coffee on the spot.
The courteous staff works hard, stays positive and makes the place great. Good service is something clients appreciate here. A lovely decor and interior as a whole, with exciting details, make every guest feel at home, and wanting to come back as soon as possible. Notably, the facility management cares for the employment of the youth, as the majority of the staff, including the chefs, are young people who are growing and developing professionally along with Ambrosiana. Importantly, women hold managerial, leading positions in the staff, which shows the facility's commitment to employ and strengthen women economically.
Food safety and hygiene is strictly adhered to at the restaurant. The facility operates under HACCP standards, which means that public health and the well-being of its customers are of utmost importance.
All the above-mentioned makes Ambrosiana a perfect place to relax, spend time with friends, have a romantic dinner or business lunch. In all cases, enjoying delicious food and drinks in a friendly, family-like environment is guaranteed!