Since Russia's invasion of sovereign Ukraine on February 24 last year, the whole world has united to help Ukraine overcome the unjustified aggression from its neighbor.
For any nation, there is no greater misfortune or evil than war. Watching the exemplary patriotism of the brave Ukrainians, and their struggle to defend their homeland, representatives of all fields, including those in the business sector, started to help them and improve the socio-economic situation on the ground.
The initial purpose of creating the Alliance of the Georgian-Ukrainian Commonwealth was to deepen the relationship between the two countries, promote the development of economic and trade ties, and implement business, educational, sports and cultural relations and projects. However, after Russia's invasion of Ukraine on February 24, 2022, when the modern world woke up to a new reality, the agenda of the Alliance changed, and its focus became helping the Ukrainian people.
The organization has implemented several important projects throughout the past year, the goal of which was to support Ukrainian citizens affected by the Russian-Ukrainian war displaced in Georgia, both financially and psychologically.
The successful operation of the Alliance has been achieved thanks to its founders' wide experience and diverse knowledge, seeing them provide full, convenient services in one space for partner companies and investors, be it legal support or lobbying their best interests in a foreign country.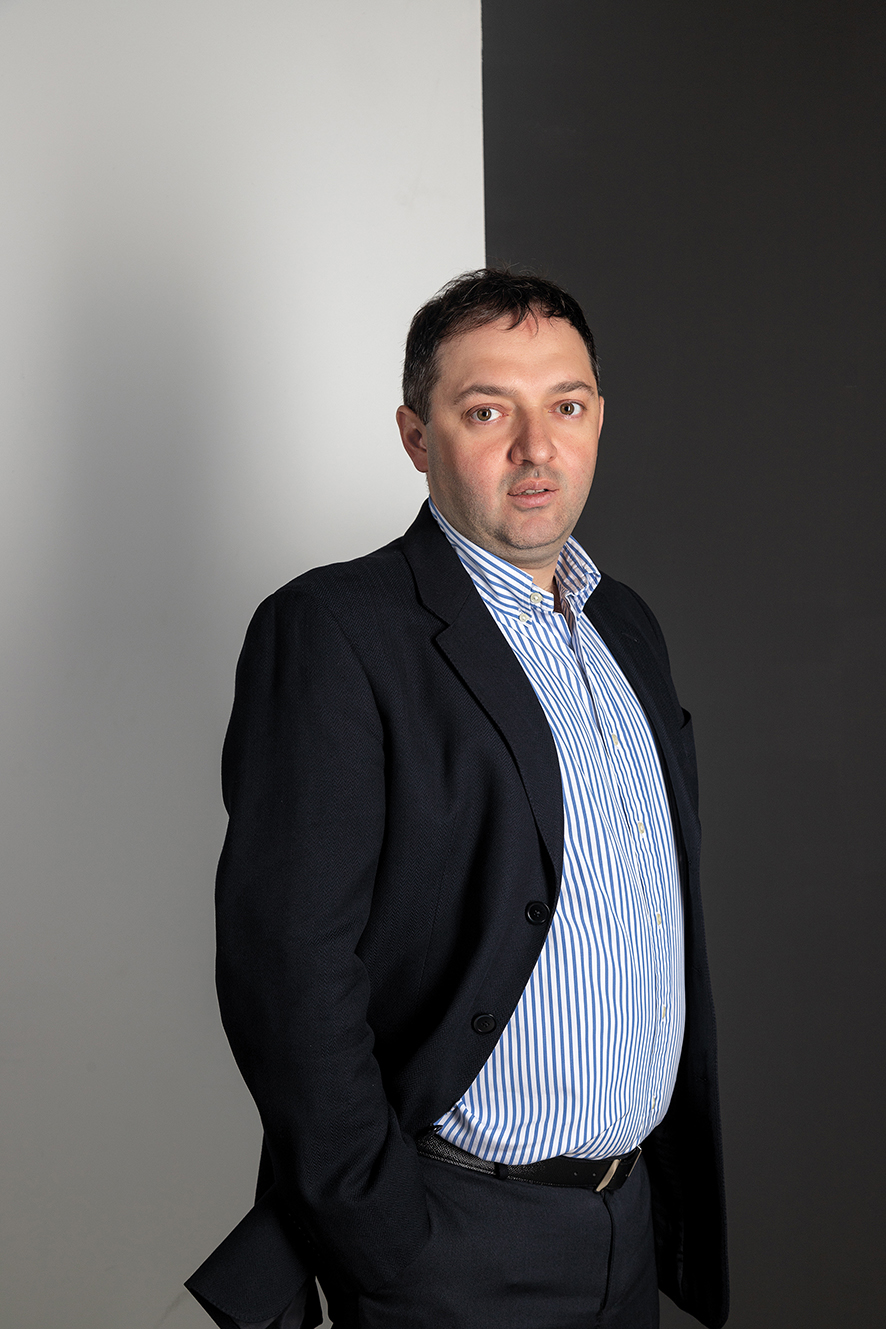 Irakli Kacharava, Chairman of the Alliance of the Georgian-Ukrainian Commonwealth, a businessman and public figure carrying out public and business activities in the territory of Ukraine and the US, tells GEORGIA TODAY about the business activities implemented by the organization:
"The Alliance of the Georgian-Ukrainian Commonwealth is mainly focused on improving business-economic relations between Georgia and Ukraine," he says. "We consider ourselves to be a potential hub for Georgian and Ukrainian businesses; however, we can also collaborate with the businesses of other countries interested in doing business either within Georgia or Ukraine. A future investor can be, for instance, from Israel, the US, or anywhere else.
"The advantage of working with us is that, based on the personal and professional experience of the founders of the Alliance, we create a comfort called communication, with a "single window" principle, including legal support, financial consultations and recommendations, and lobbying the interests of a company in a foreign country, which also includes creating a proper partnership space," he says.
"Despite the fact that Ukraine is currently in war mode, we believe that it will win and will again become a significant business environment. Ukraine offers many advantages for successful business activities, which is attractive not only for Georgian, but also for European business persons too.
"For Georgian business, it is important to remember that not only is Ukraine one of the biggest markets, it is also an appropriate alternative to the Russian market.
"Entering the Ukrainian market is much easier for Georgian businesses than entering the European market. Obviously, we have the potential to aim for the EU market, but entering the Ukrainian market requires much less expense. Moreover, the demand and interest Ukraine has for Georgian products and the volume of its market makes it one of the best potential business partners for us.
"And in turn, why Georgia? Because we not only convince Georgian and international partners that Ukraine offers a good business environment, firstly due to its volume, but we do the same with Georgia – we convince our partners that Georgia is a good market for Ukrainian and international business. One of the advantages Georgia has in this direction is international agreements and the contracts it has with foreign partners, including those with China, for instance, providing ease of doing business, as well as other partnerships with neighboring countries, which simplifies the export of goods produced in Georgia to those markets.
"Products are considered manufactured in Georgia if they are produced locally, even if the raw materials are imported from another country. This is the benefit provided by the local legislative space, which makes Georgia much more attractive in terms of export, simplifying activities, thus allowing a business to save time and money.
"We should also take into account the geopolitical location of Georgia, which logistically simplifies a number of relations. That's why, when we talk with representatives of the business sector and investors, first of all, we determine their field of interest and the area of potential activity, and accordingly advise which country – Georgia or Ukraine – best corresponds to their interests. This applies to American and European businesses. We act impartially, with the best interests of the business in mind.
"The fact that the founders of our organization include a lobbyist, mediator, lawyer, and financier, allow us to provide complete support to our business partners, from the preliminary consultation stage to the full implementation of a strategy. This is what we call the "single window principle," when companies and investors can benefit from a complete service in one space, which is both convenient and comfortable, saving their time and resources.
Once the Russian invasion is over, your organization is set to continue implementing its initial purpose – deepening economic and trade ties between Georgia and Ukraine – more actively, right?
Definitely. In the last year alone, since February 24, when our organization realized that we had to change our priorities, we began carrying out most of our activities not in the direction of communication with business (although we also engaged in this activity), but in terms of charity and support programs for Ukrainians.
In short, we had to change our plans and prioritize the interests of a united Ukraine and Georgia. Accordingly, in the situation created due to the war, we mobilized all human, financial and partnership resources in force majeure mode to help the victims and internally displaced persons.
The majority of charity projects served to support Ukrainians in Georgia. Of course, there was assistance from the state to the Ukrainian people, although it was for those Ukrainians who entered Georgia before February 23. And we decided to help the most difficult group – the Ukrainians who arrived after February 23, because these people belonged to the more vulnerable category and they needed our help more.
We also implemented a number of projects in Ukraine with the help of our Ukrainian partners. With their direct involvement and support, we ran a number of support projects in Ukraine as well.
This year of such activities was accompanied by many challenges, from logistical difficulties to mobilization of resources, etc. It has been quite a difficult year, but we are proud to have achieved significant progress in this direction.
Social Responsibility & Charity Projects
Marika Arevadze – Attorney, mediator, director of strategic development and Public Relations at Alliance of the Georgian-Ukrainian Commonwealth, elaborates on the CSR and charity projects implemented by the Alliance: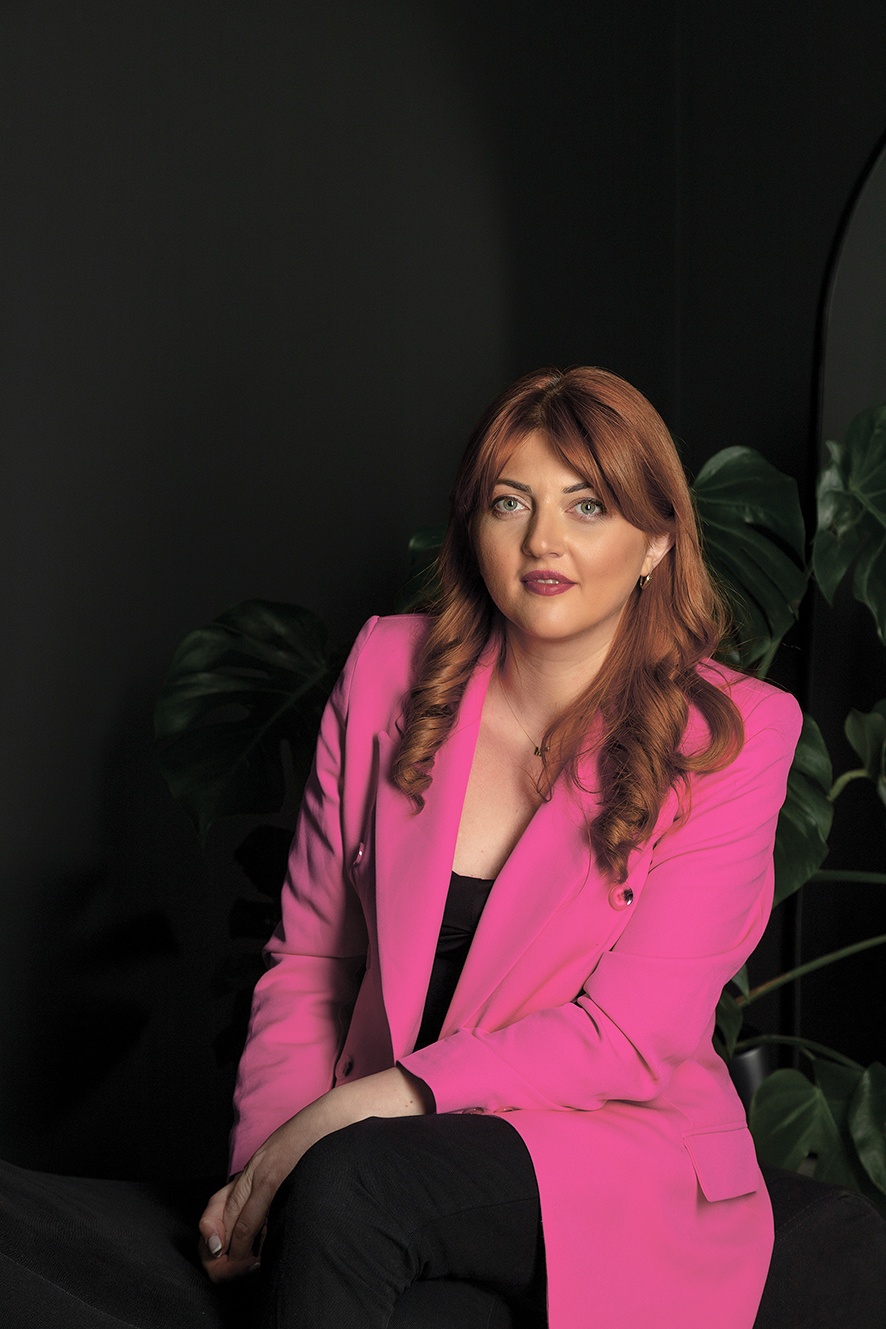 "As mentioned above, after Russia's invasion of Ukraine's sovereign territory, our priorities were rearranged. Our main activities and resources were shifted to the humanitarian direction in order to provide maximum assistance to Ukrainians. Irakli's contacts and his activities in Ukraine helped to do so. We collected a large amount of humanitarian cargo, which the population also actively contributed to, and sent it to Ukraine," Arevadze notes.
"For the internally displaced persons from Ukraine who entered Georgia due to the war, we carried out charity events, one of the largest in scale being the 'Stronger Together' charity tournament held together with the Master League. We gave the received funds and vouchers, for medical (lab.) services, as well as legal and other directions, to Ukrainians in Georgia.
"A number of other projects are being implemented on our side, including a new initiative where we offer the Ukrainians here the opportunity to take courses in felting, embroidery and ceramics, which will later allow them to independently earn a living and have an income. In addition, art helps them in their psychological rehabilitation.
"Regarding that rehabilitation, we had partner organizations helping the Ukrainian refugees free of charge.
"Now, we're working on a new project, which is set to be launched soon – about teaching the Georgian language to Ukrainians. With our resources, we will be able to help about 50 Ukrainians to learn the Georgian language, as overcoming the language barrier is very important for establishing oneself in a foreign country and for employment.
"In terms of employment, we also had various programs where we cooperated with partners within the framework of a memorandum, so that they could employ Ukrainians. In this way, we have tried to contribute to the improvement of the life of our Ukrainian friends.
"Within the framework of the Alliance of the Georgian-Ukrainian Commonwealth, a war-affected Ukrainian women's club has been created, where we train Ukrainian women in various directions so that they can acquire necessary skills and be able to independently participate in grant programs to obtain small business grants.
"The Alliance, seeing the need to empower war-affected women, founded the non-governmental organization 'International Center of War-affected Women,' which will unite not only Ukrainians, but also Georgians and war-affected women from other countries, and take care of their needs. Unfortunately, as a result of the Russian aggression, not only Ukrainian women are affected. In Georgia, we have many women also affected by the war.
"What does it mean to be affected by war? This means forced displacement, migration both inside and outside the country. All such people are deprived of their source of income. Women often become victims of sexual, psychological and physical violence. It is of utmost importance to work on their education and awareness, to take care of developing the necessary skills to create a source of income for them," she emphasized.
Future Prospects & Plans
Ana Jalaghonia – Attorney & facilitator, chief executive of Alliance of the Georgian-Ukrainian Commonwealth with years of experience in managing crisis situations and facilitation projects, tells GEORGIA TODAY of the future plans of the Alliance: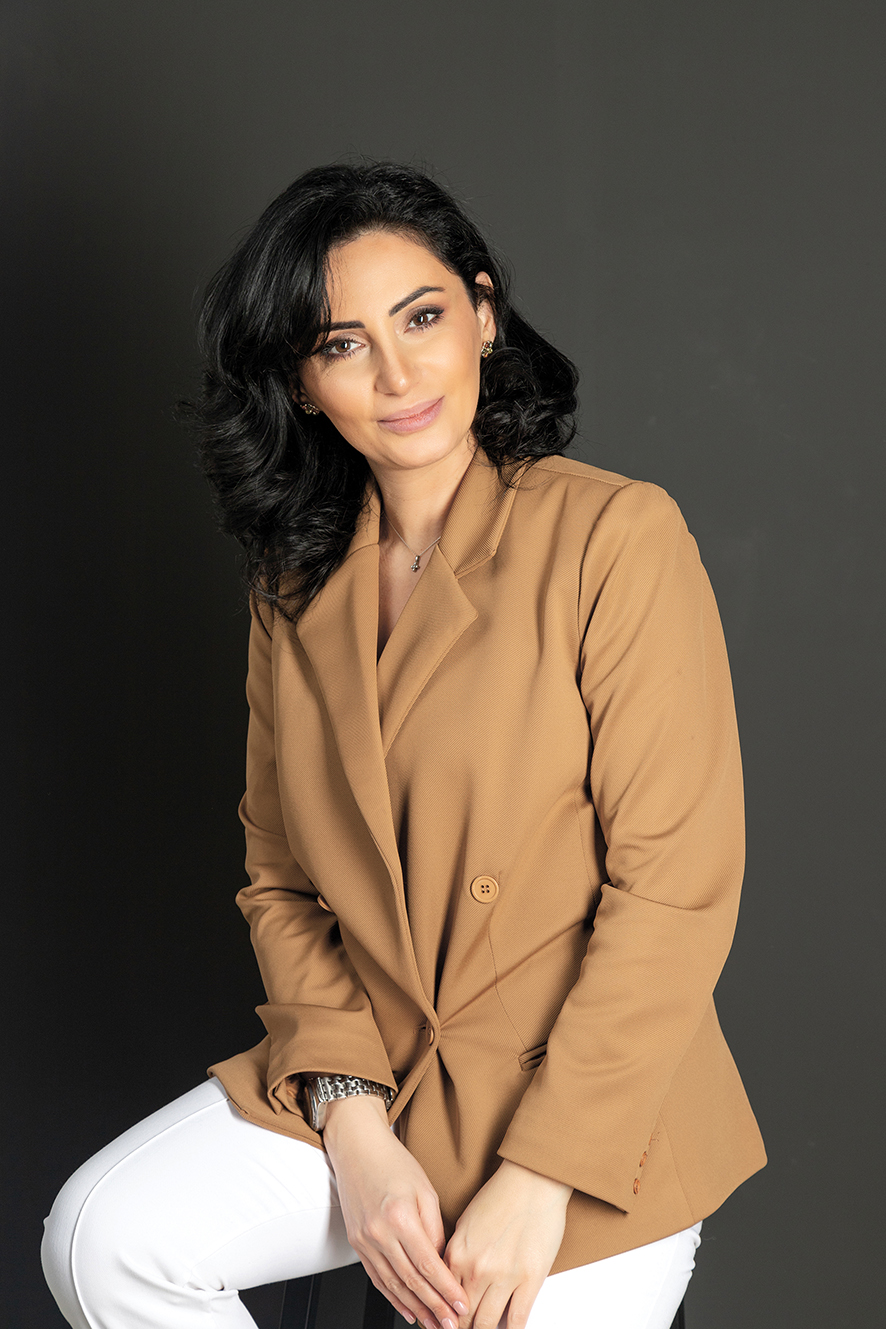 "The scope of our activities is not limited to business activities, nor to one-time support of war-affected persons," she says. "We cover a much wider spectrum of CSR, which is the standard policy of a responsible and conscientious organization.
"The strength and courage we have is given not only by our plans, but also by the number of partners who help us to support charitable projects. Moreover, the experience of each of our founders gives us the courage to take responsibility before our partners.
"Before I continue discussing our future plans, I'd like to thank the Embassy of Ukraine in Georgia, because without their direct involvement and open cooperation, many projects could not have been completed. Also, we thank them for their gratitude which they have expressed through certificates of appreciation that we, the founders, received for our work. Importantly, this relationship is mutual. We're grateful that our friend country sees the work that Georgians and Georgian organizations are doing to deepen relations with Ukraine," Jalaghonia notes.
"I would like to thank all partners who have overcome difficulties together with us throughout this past year. Our organization is a space where the door is always open to representatives of any groups or social platforms.
"We actually have big plans, even in relation to the International Center of War-affected Women, which includes not only Georgia and Ukraine, but also Moldova, Armenia and Azerbaijan. At this stage, negotiations are underway with representatives of the business sector of these countries. In the future, we also plan to negotiate with the authorities, which will allow us to expand the spectrum of opportunities as well as the circle of beneficiaries.
"Yet another big project and a new social campaign we have planned is called 'Hominem.' The first stage will be dedicated to those who provided support and assistance to Ukrainians affected by the war.
The philosopher Diogenes used to walk in the market square, where many people would gather, with a lantern in his hand in the daytime, saying: 'Hominem quaero!' [I'm looking for a human!] It is unknown whether or not he found that human among humans, but, now we seek to find and show you the humans of the modern world.
"The purpose of the campaign is to introduce society to those who support, encourage, give hope, create opportunities, and deal with issues with high social responsibility.
"The first stage of the project will be dedicated to those who provided support and assistance to Ukrainians affected by the Russia-Ukraine war.
"I would like to thank each and every volunteer involved in this process who selflessly support the war-affected people. It is this solidarity that creates the strength and energy in the fight for a common cause!"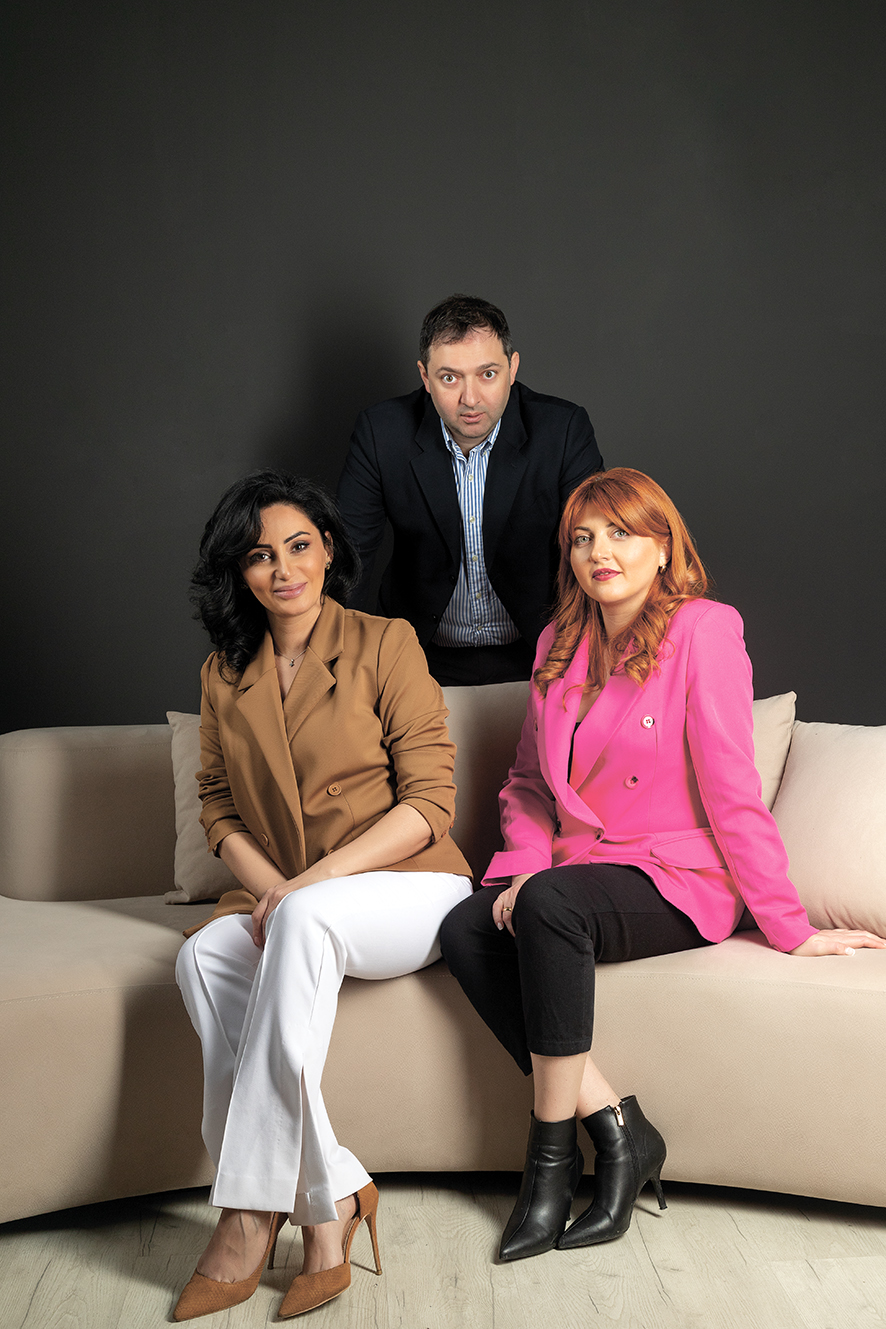 In the near future, we will present a number of activities, projects, events to the public, and it is also planned to initiate and implement projects supporting Georgian-Ukrainian business. We have plans regarding a closer cooperation with business associations, diplomatic missions, and international organizations. Our goal is to be able to jointly implement more projects of high public importance. Of course, our alliance does not forget our original goal, to deepen economic and cultural relations between Georgia and Ukraine, and a number of interesting initiatives are planned in this direction. In any case, this is not a complete list of our plans, the Alliance is constantly updating and expanding the circle of partners, we are open and ready for cooperation in relation to issues relevant to Georgian-Ukrainian interests.
By Ana Dumbadze