For years, many of us were taught that memorizing mathematical functions, multiplication tables, and solving simple equations were a life requirement. Our teachers reiterated the mantra "you won't always have that calculator in your pocket!" We were even threatened with social embarrassment if we didn't know how many apples John had devoured if he originally had 23.4 in the beginning.
I was never particularly gifted in mathematics. For much of my time spent behind an immense textbook, basking in the glow of fluorescent rods above, it was the TI-84 Plus calculator that determined my fate. As such, I became a master of its even more advanced functions, solving equations in seconds that may have taken my ancestors minutes or even hours. Now, not only a calculator but access to the entire internet's wealth of information rarely leaves an arm's distance from us.
This mastery developed neural pathways in my brain that were vastly different from the ones my parents and those before them. They were forced to create these vast networks in their brains to solve problems mentally, whereas I developed them to interact with technology. The same is happening again as Artificial Intelligence, AI, changes the way we learn.
Georgia's youth have the ability to shed the old way of learning and include AI in their education. Just as I was wired to include technology such as the aged TI-84 Plus, children will be wired to use AI in their problem solving processes. While this may seem detrimental to healthy learning to older mindsets, the proliferation of AI in tech industries, professional services, and the sciences make it a requirement.
While many may immediately think of the now infamous ChatGPT, AI goes much farther. Industry leaders and insiders routinely share glimpses into the ongoing projects behind the commercial curtain. These examples shed light on immense changes that may lie on the horizon, signaling the shift at the lower levels such as education.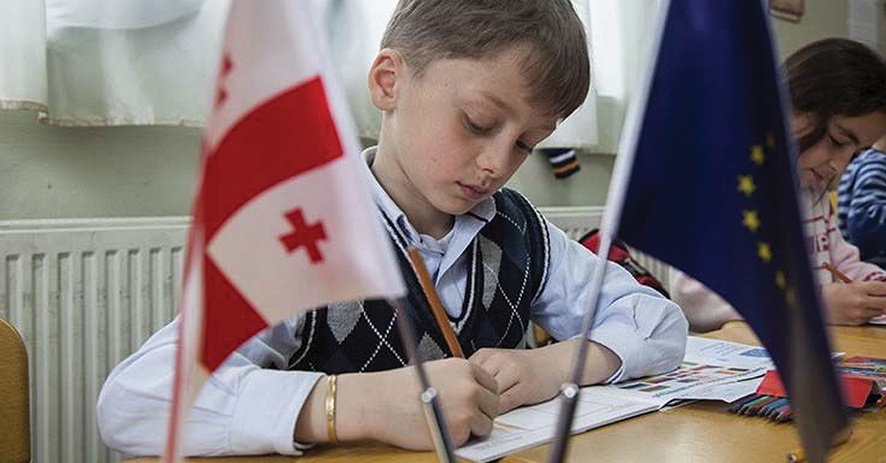 The ability of AI to condense the vast depths of information into a more manageable dataset already supports student's projects. Within ChatGPT's initial 100 million users, 30% of university students stated they had included it in their studies and work. Many reactions online claimed this would harm students' development, just as the calculator would replace a student's ability to think.
However, AI is not capable of replacing human thought. It requires input, at least at this stage and for the foreseeable future, from a human, and a minimal to moderate amount of control in order to function properly and return accurate information. This is the revolution in learning.
Stanford University's political science Professor Rob Reich questioned AI's place in a recent report, saying "could outsourcing much of that work to AI harm students' critical thinking development?" Indeed, overreliance on any technology harms the human ability to learn and develop. This has been repeatedly cited in society and in academia regarding social media's detrimental effects on youth and their ability to interact with others in public, as well as their mental health and perceptions of reality.
AI should not, and likely will not, totally replace the need for educators, critical thinking, or students to collaborate together on projects. The democratization of information has serious potential of enhancing the learning experience, as well as making the student more adaptable to society and eventually their professional environment. This importance is stressed since it will be, and in some instances already is, required in some of the leading fields of healthcare, law, and information services.
Proper application of AI resources in the classroom leaves the door open for students to not only become the masters of manipulating it, just as I with my calculator. This new tool also enables teachers to broaden their ability to engage with students, including those with learning differences. According to the United States Department of Education, the ability of AI to adapt its responses based on human input and learning level "may provide supports to students with disabilities."
What happened with the printing press, the computer, and indeed my little calculator, is happening again with AI. Students are developing new neural networks and pathways that are adapting to technologies that are already available on smartphones and computers. In many households, the children have far surpassed their parents in their ability to manipulate data and interact with AI. Including this in the classroom is not only a natural next step but a requirement as this becomes a regularity in business and science.
By Michael Godwin