Agritourism, as a form of recreation and development, is a world-recognized direction that is becoming increasingly popular.
Agro-tourism facilities should be located in an ecologically clean environment, in beautiful nature, and there should be historical-cultural monuments in the surrounding area.
Agro house 'Villa Rbona' meets all these conditions. The agro house is located in the Shida Kartli region, near Borjomi, 120 km from Tbilisi, in the village of Damchkheula, on the slope of Trialeti mountain.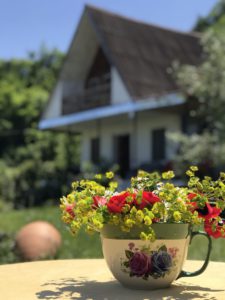 Breakfast, lunch, and dinner are made from organic local products.
Besides meal plans and accommodation, the agro house offers visitors various culinary masterclasses (for instance: baking bread in "Tone"), guided tours, also, gives them an opportunity to participate directly in seasonal village work (vintage, harvesting).
The facility has its own wine cellar, where different kinds of wine are produced: Tavkveri, Shavkapito, Goruli Mtsvane and Chinebuli, while all of them are made with old Georgian traditional methods.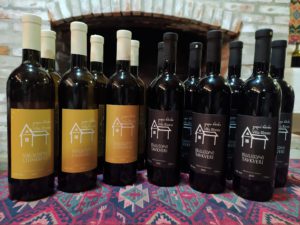 Nearby, there is a fish farm, where visitors can catch fish on their own. It's an ideal place for relaxing and enjoying the natural surroundings.
Warm and cozy atmosphere, excellent wine, chacha, trout farm, traditional dishes, generous hospitality, guest-oriented environment and many satisfied visitors – this is the key to Villa Rbona's success.