Interviews by Ana Dumbadze
Recently, unconfirmed reports without further evidence and/or documentation were spread in the Russian media that the "first racket" of Georgia, 21st in the rating of the Association of Professional Tennis Players, Nikoloz Basilashvili, is suspected of participating in fixed matches. The case concerns his participation in a fixed match back in 2016, the reports claim.
The accusation was first reported by the Russian media outlet vseprosport.ru, and the ATP Anti-Corruption Bureau (the International Tennis Integrity Agency) is said to be studying Basilashvili's participation in the highlighted 2016 match.
"An investigation is underway in several countries. The commission is expected to complete its work in the near future. If the fact of a contractual match is confirmed, Basilashvili faces temporary or life-long disqualification," vseprosport's source said.
Later, the information was re-shared by several, mostly Russian, media outlets. However, the claim is noticeably dry and not backed up by relevant facts or evidence.
The reports also spread in Georgia read that information regarding Basilashvili's "participation in a fixed match" was provided to the ATP Anti-Corruption Bureau "by an anonymous source."
As Basilashvili is an important and influential sports figure in Georgia and beyond, and local fans are proud of his achievements in the international arena, GEORGIA TODAY asked to speak to his brother, Sports Manager Tengo Basilashvili, about the recent anti-propaganda surrounding him and the persons who his family believes are behind the rumors. The successful sportsman's family believes that this is blackmail and that no investigation is underway, that the information is merely being verified, with the ATP Anti-Corruption Bureau obliged to check any such information presented and, in case of their will, interview the sources reporting about the violation.
So far, no official response or announcement has been made by ITIA regarding any suspicion or investigation ongoing against the sportsman. Recently, he has taken part in a tournament in Doha and competed successfully.
"There's no investigation of international scale or standards ongoing against Nikoloz, this is totally absurd and is fake news," his brother Tengo tells us.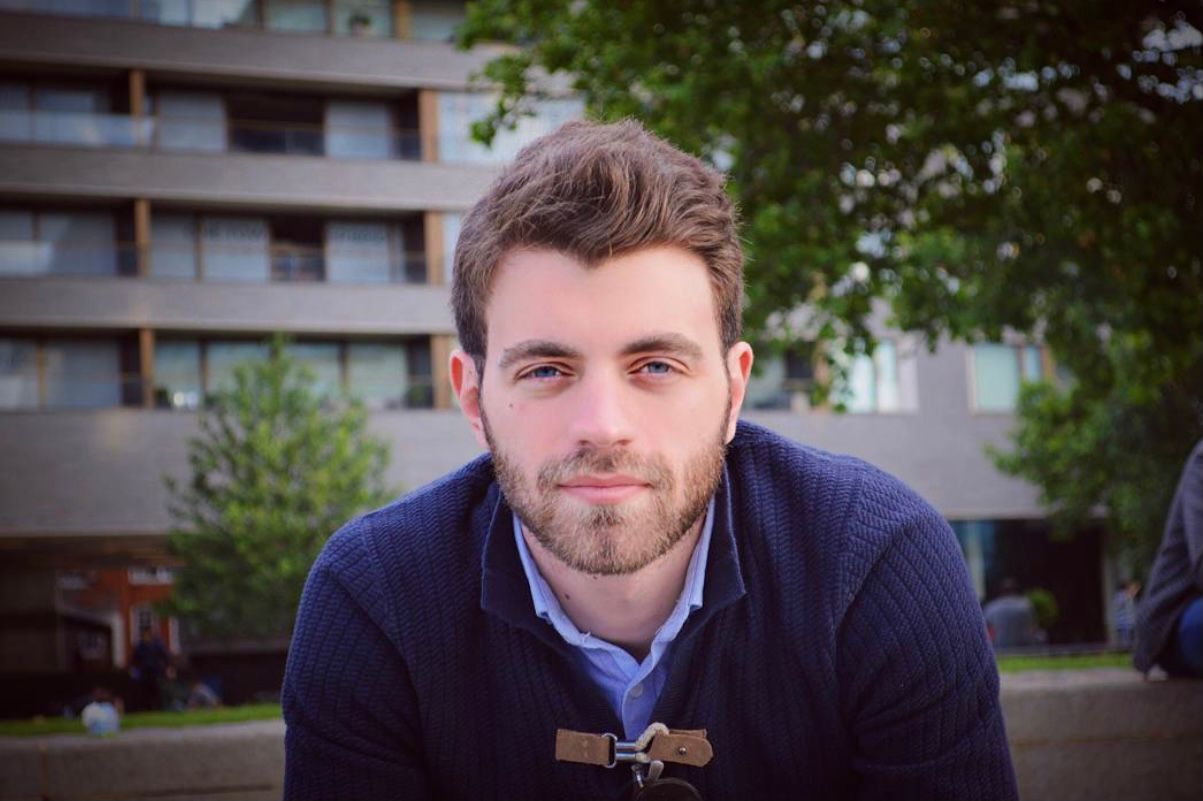 "The source of the rumor was a Russian website, where a poor and "dry" story was placed, one which was not verified either with Nikoloz himself or official agencies. The report said that Nikoloz might face disqualification, which is absurd – he played in Doha, competing successfully, and his photos and achievements are on all the official tennis websites and platforms," Tengo notes.
"As for the information about participation in a fixed match, the persons behind it are the businessmen brothers Kacharava, who started a lawsuit against Nikoloz in Georgia last year, demanding certain amounts of money from him without any justification or contract. They first contacted him in 2015 following his participation in the Wimbledon tournament, introducing themselves as famous businessmen and athletes and offering collaboration. Collaboration actually took place under a contract with one of the brothers, and in the following years, they actually offered a small fund to cover ticket costs, etc. However, their promise that they were planning something large-scale was not actually implemented. Accordingly, the amounts spent by them with dividends were returned to them and the contract was closed," Tengo says.
"After several years, these brothers, who have dual Georgian and Russian citizenship, faced certain problems in Russia, as well as in Ukraine, and they became officially wanted on charges of fraud on the territory of Russia. According to the information available to us, which is also available online, Irakli Kacharava is a person persecuted by the Russian Federation, criminal charges have been filed against him and his data has been forwarded by the Russian Federation to the National Bureau of Interpol (this is strongly denied by Kacharava's lawyer – Author's comment). He requested to be granted international protection status in the common courts of Georgia. As now they have financial problems and are not able to leave Georgia, they decided to try to get 'easy money'. Initially, they asked Nikoloz to lend them a lot of money, which he refused.
"After the notorious scandal in Nikoloz's family, related to his ex-wife Neli (Neka) Dorokashvili who sued him, these brothers became more active and also filed a lawsuit against him, demanding money, as his former "investors." These two facts strangely coincidence in time and we, his family, do not rule out that they might somehow be connected with each other.
"Now the brothers are demanding a colossal amount of money from him in the court, however, they could not present the necessary evidence or contract, the trial is in its final stages, and society will soon know the result. From our point of view, this is mostly blackmail and extortion, everyone will see it if they read the documentation," Tengo claims.
"In parallel, these persons constantly text the ATP Anti-Corruption Bureau from Georgia, claiming they have some information about fixed matches. They are trying to extort money from Nikoloz through blackmail and force him to start a dialogue with them, which is impossible. It is impossible for him to negotiate with anyone in such a way."
GEORGIA TODAY also spoke to Basilashvili's lawyer, Irma Chkadua, who commented on the court dispute Kacharava vs Basilashvili, currently ongoing in Georgia, and noted that the plaintiff does not have sufficient evidence.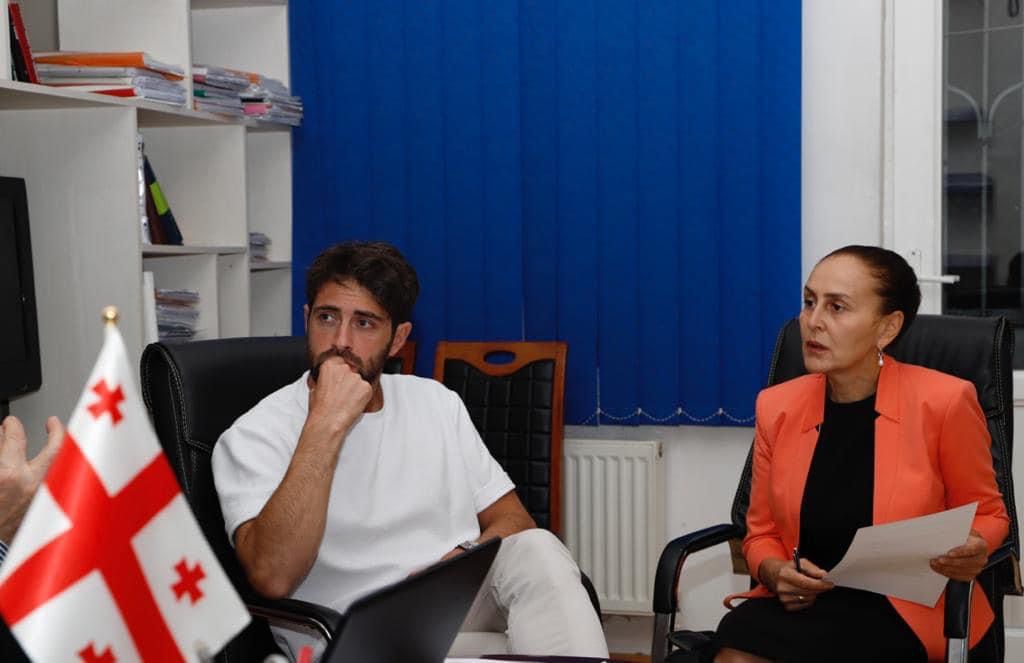 "Actually, there is no evidence at all against Nikoloz which could have satisfied Kacharava's unreasonable lawsuit. Importantly, Irakli Kacharava has a very complicated past, we know that he is wanted by Interpol and also has certain problems in Ukraine, and to cover his problems somehow, he started this lawsuit against Basilashvili. We have no doubt that this dispute is well organized and coordinated and has other people behind it. Evidence presented against Basilashvili does not prove that there was any contractual obligation between them. Consequently, we are convinced that it has no judicial perspective. It is very unfortunate that Basilashvili's business reputation is being damaged by certain statements and baseless accusations, which of course also has a negative effect on his psychological condition. Despite the fact that he is a very strong person, you'll agree that it would be very difficult for anyone to be fought on all fronts in your own country. He still manages to surprise his fans by competing successfully, but of course it's stressful for him and I remain hopeful that he'll soon put an end to all this. Firstly, that the lawsuit against him won't be satisfied, and secondly that this black PR around him will end and the public will know the truth," the lawyer said.
To cover the position of all sides, we also spoke to Marika Arevadze, the lawyer of plaintiff Irakli Kacharava in the case Kacharava vs. Basilashvili, who noted that Kacharava spent financial resources on the tennis player's career advancement, and in return, he was to receive the certain income generated by Basilashvili at tournaments.
"Now we are at the stage of examining the evidence. In all likelihood, we should win this dispute in a fair trial. The obligation towards Irakli should have been fulfilled by 2020, when the contract ended. Irakli financed Nikoloz's sports activities, was his investor, hired the best international coach, financed his participation in tournaments, medical expenses, etc. In return, if Nikoloz became the top 59 player (or up) in the world, he was to start fulfilling his obligation. But when he achieved this, he did not do so. Since the contract was until 2020, the dispute did not start until now.
"Numerous direct pieces of evidence have been presented as part of the civil dispute, which unequivocally confirms the existence of a contractual relationship, as well as the reimbursement of Nikoloz's expenses," she said.
As for the information provided by Basilashvili's lawyers about brothers Kacharava being the persons behind spreading information about the fixed match, on the contrary to his brother's position that there's no investigation of international scale ongoing against Nikoloz, the lawyer noted that Irakli Kacharava is currently being questioned by the ITIA's investigators as part of the investigation. Moreover, she added, Nikoloz Basilashvili's family and his lawyers have also been officially informed about this investigation.
According to Marika Arevadze, the information regarding the brothers being officially wanted by Interpol serves to damage the reputation of Irakli Kacharava and his brother.
"Irakli and his brother are actually businessmen, Irakli's brother still lives and works in Russia, he is not wanted in Russia, Ukraine or any other country," the lawyer explains, "Irakli has no conflict with the law in Ukraine either and no legal proceedings have been initiated against him, especially since he is not wanted. As for Russia, the case against Irakli is underway in Russia, but it will end soon and with a high probability in favor of Irakli.
"At the same time, he freely continues his business activities, both in Russia and in other countries. In addition, the dispute against Nikoloz with the request to fulfill his contractual obligation was initiated by Irakli Kacharava in Georgia and his brother has nothing to do with this dispute."
"Nikoloz Basilashvili's brother and his lawyer are spreading false information about brothers Kacharava, to which we will take appropriate legal action, both in terms of disseminating personal data and spreading false information in a civil manner that has damaged their reputation," the lawyer concluded.
In response to the position of the Basilashvili's side that Kacharava's lawsuit against Basilashvili strangely coincidences with his family dispute in time, Marika Arevadze claims that "Basilashvili's side is trying to link Irakli Kacharava's civil dispute with his family dispute, but this has nothing to do with reality and is probably part of the party's defense strategy."
Regarding the issue of launching an investigation against Basilashvili, President of the Tennis Federation of Georgia, Aka Metreveli, stated that the ITIA (International Tennis Integrity Agency) hasn't contacted them regarding the examination of information related to fixed matches.
"We often have contact with the Anti-Corruption Bureau, which generally investigates such cases. I was not asked any questions about Nikoloz Basilashvili," Metreveli noted.
Basilashvili's side notes that the above statement indicates that the Anti-Corruption Bureau ATP (ITIA) did not consider it relevant to launch an investigation against him. Otherwise, they add, according to the protocol of the investigation procedure, the Bureau would have already contacted and informed the sportsman himself as well as the Tennis Federation of Georgia, which didn't happen.
The public will find out what will happen soon. If one looks through Basilashvili's biography, it's noticeable that he hasn't been involved in any international scandal to date.
"He has a high reputation abroad. Against this background, it's unfortunate that he is often subject to such accusations and anti-propaganda from his homeland," his defense and family claims.
Currently, against the background of ongoing disputes, Basilashvili still continues to compete successfully in the international arena.