On November 6, in the city of Gori, the screening of the documentary film "My Time has not yet Come" – by the director, producer and author of international textbooks, Nino Gelovani, was held.
The screening of the film was organized by the director of the Stalin Museum in Gori, Lia Okropiridze, and the team.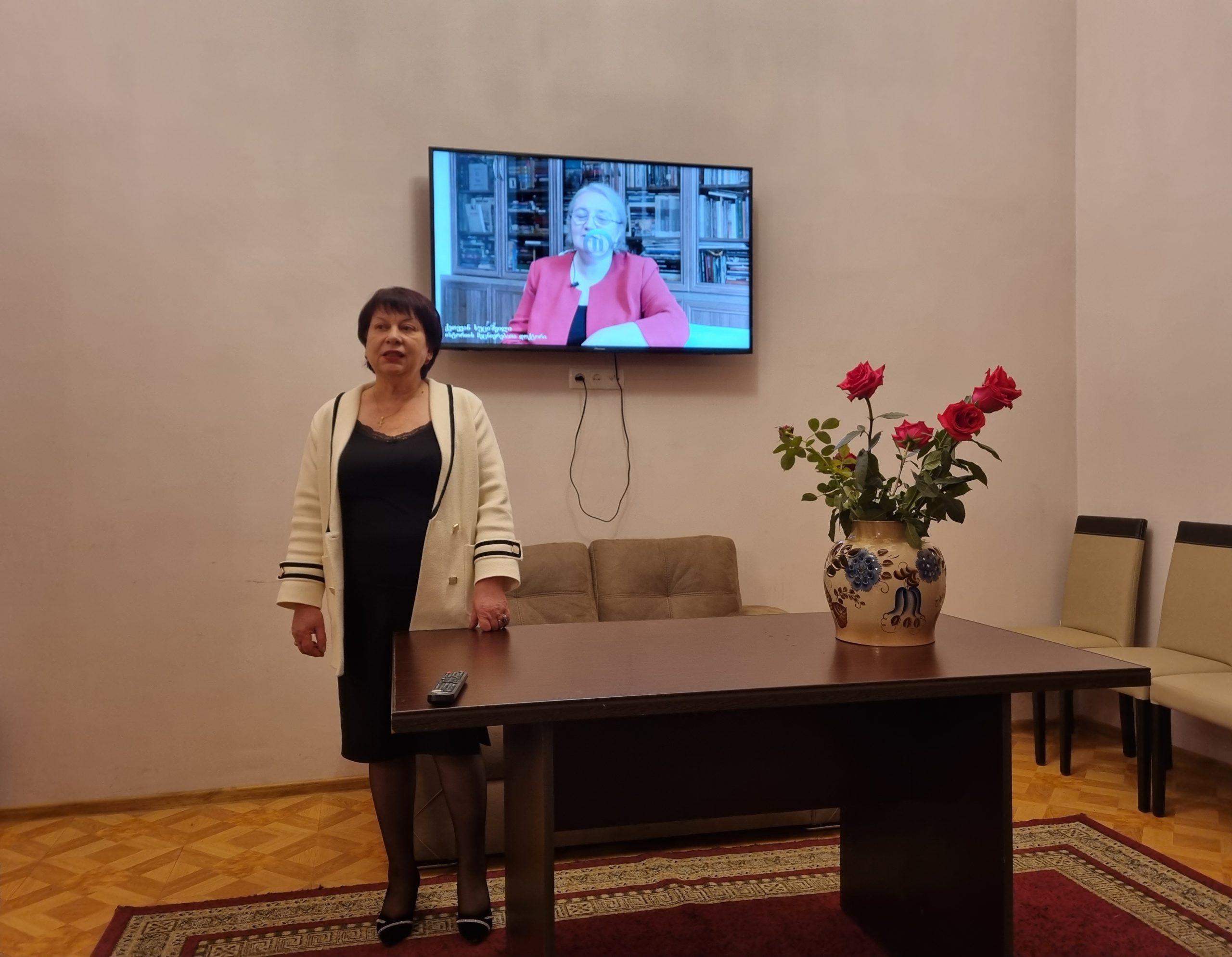 Family members of Giorgi Khutsishvili, representatives of the intelligentsia and members of the Gori City Council attended the screening.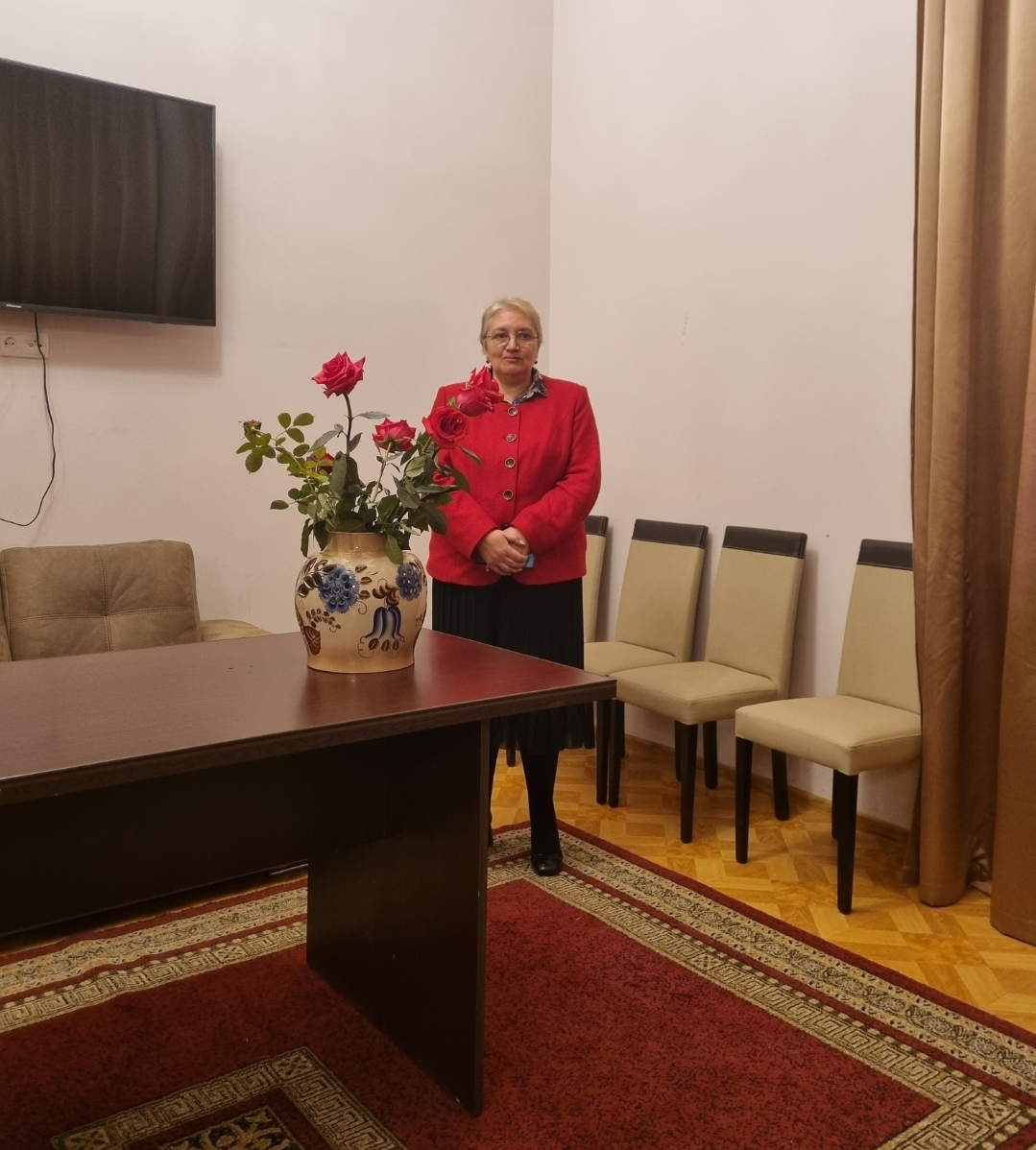 The screening of the film fascinated the present audience and filled them with impressions. The attending public unanimously noted that the film evoked a strong emotion in them and provided interesting and previously unknown information about the life and work of Gogi Khutsishvili. They emphasized the director's individualism and vision, which tied the film dramatically and brought it to the audience.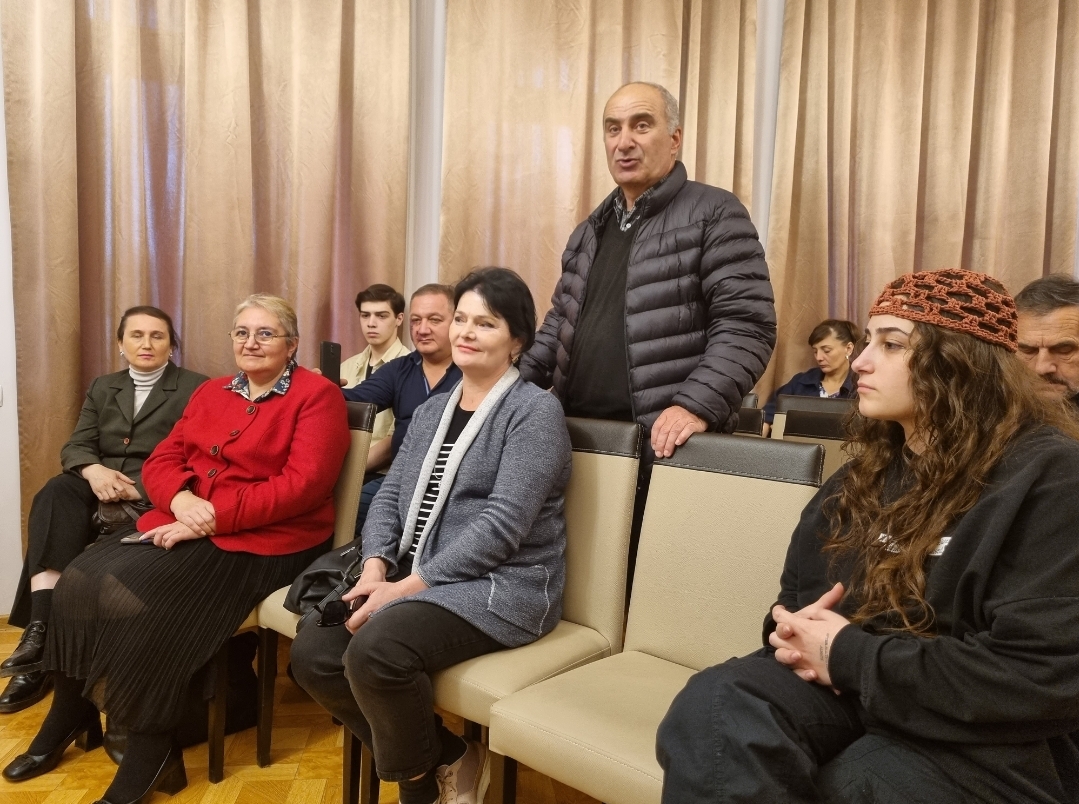 Viewers noted that this film introduced them to previously unknown details from the artist's life. During her speech, Nino Gelovani noted: "One of his paintings is called 'My time has not yet come,' and now the time has come… Mr. Gogi Khutsishvili will be presented to you with his paintings."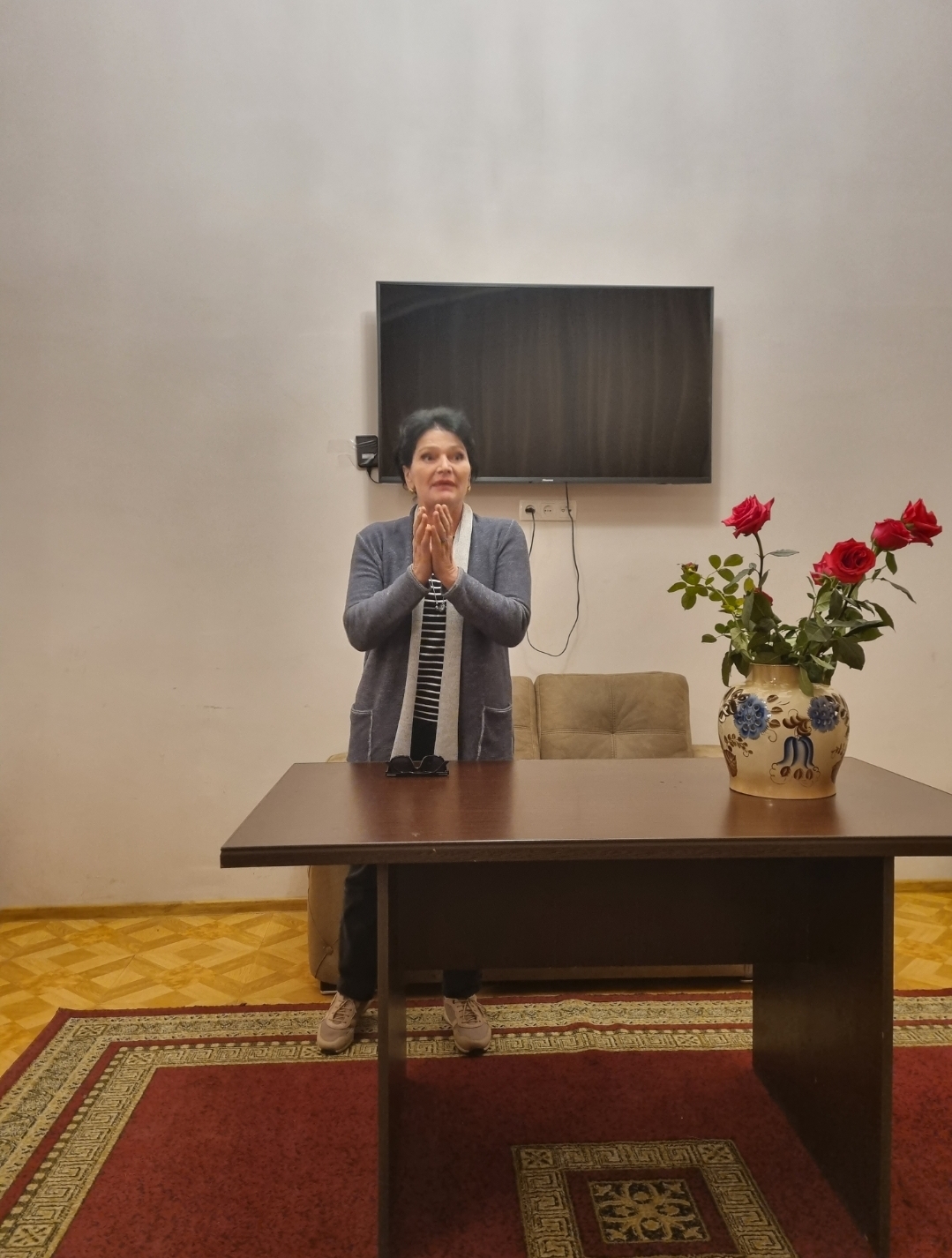 After the screening, the artist's family members, Ketevan and Nino Khutsishvili, professor Ketevan Margiani, representatives of the Gori City Council, writer Jemal Injia and Tbilisi State University student Tamta Merabishvili shared their impressions of the film with the audience. The speakers noted that the name of Mr. Gogi is not well known nowadays and it is desirable that the new generations know more about the national artist. The film directed by Nino Gelovani serves this purpose.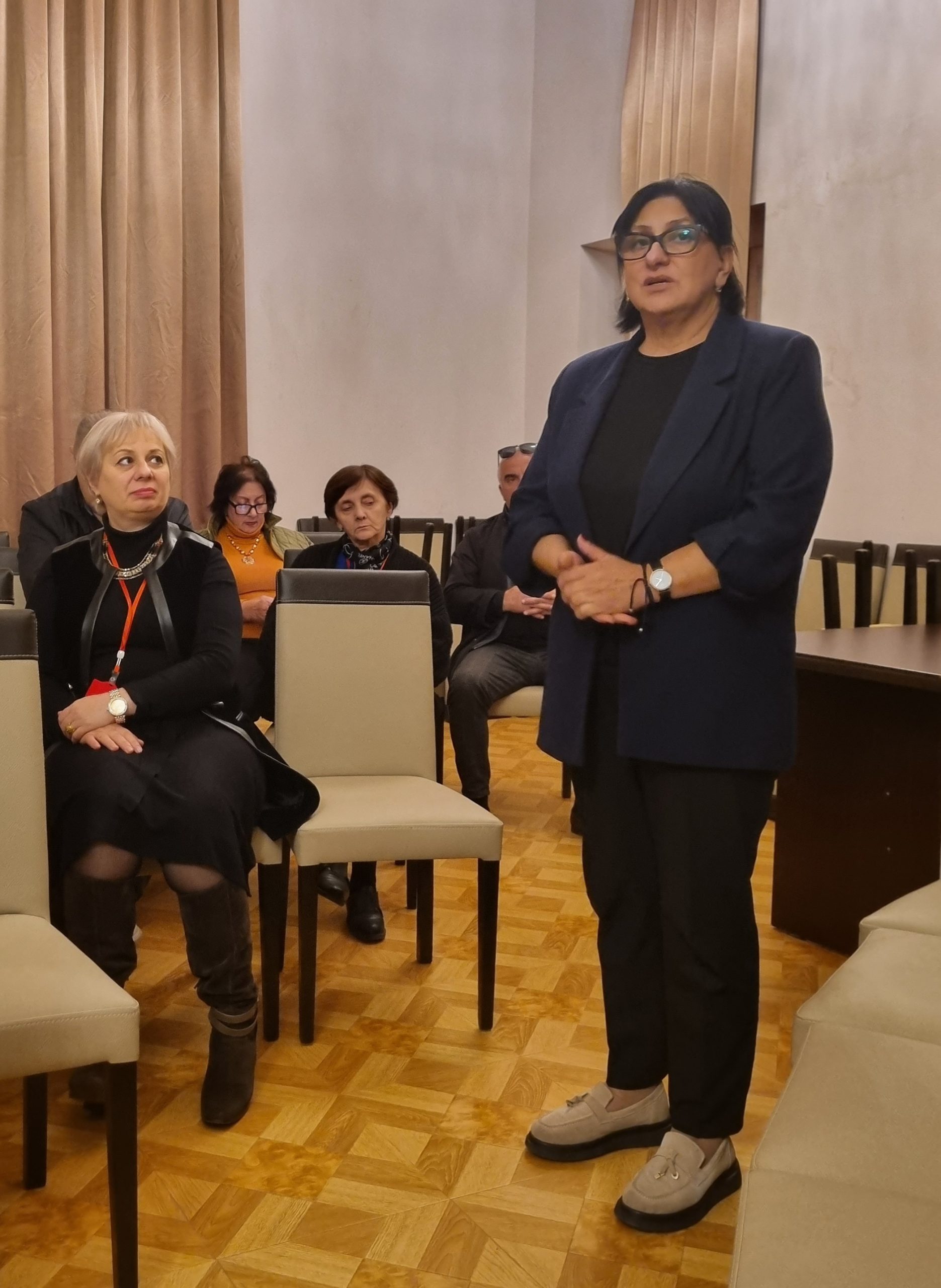 Giorgi (Gogi) Khutsishvili was an outstanding Georgian painter, graphic artist and sculptor of the 20th century. He was also a docent of the Department of Art History and Theory of Tbilisi State University. Since 1985, he was the dean of the Faculty of Arts and Humanitarian Professions of TSU.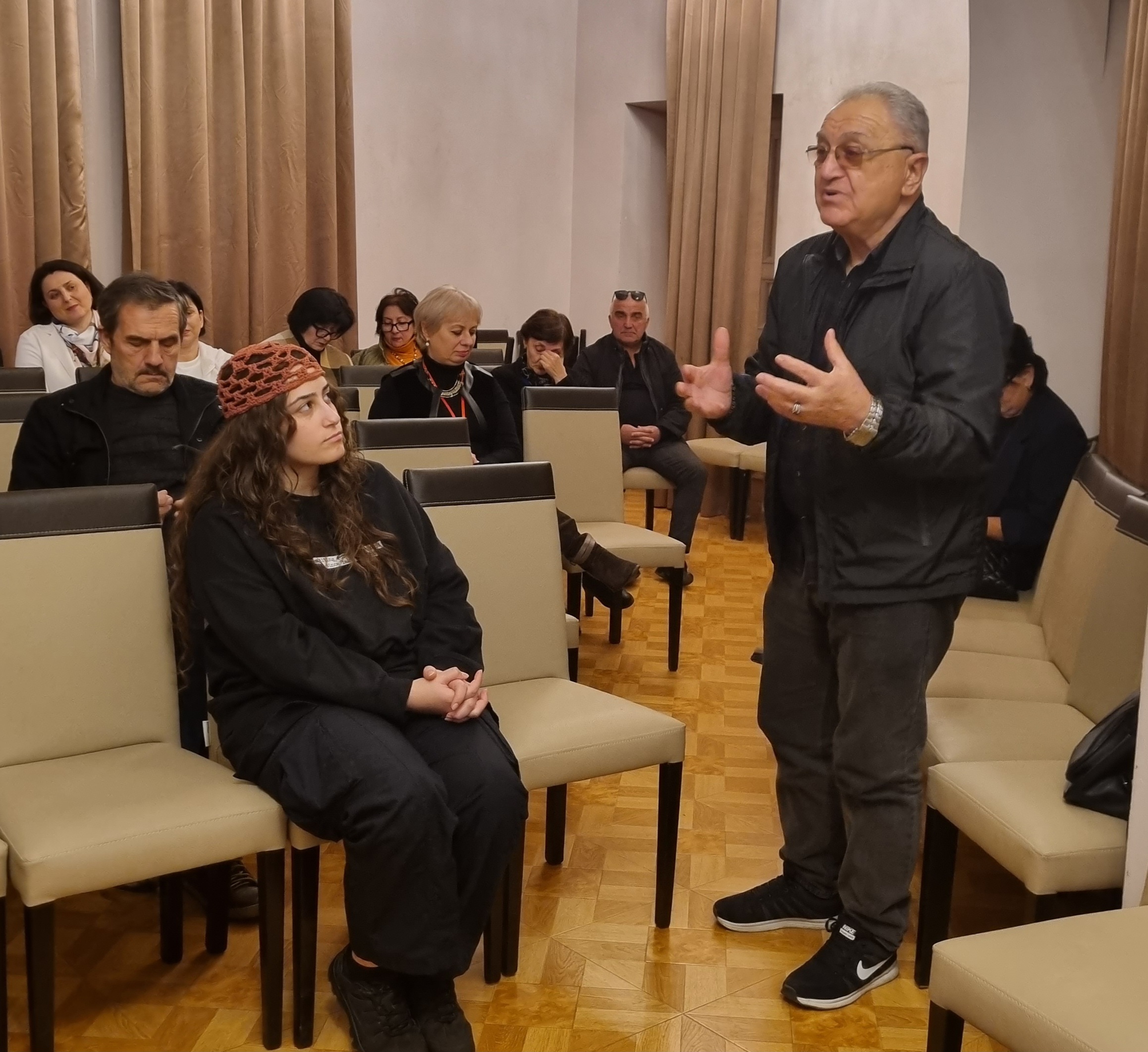 In addition to paintings, Gogi Khutsishvili's creativity includes graphic works, sculptures, collages, poems and essays. In addition to Tbilisi, Gogi Khutsishvili's works are preserved in Paris, Dresden, Berlin, Prague, Brno, Bratislava, Budapest, Christ Church (New Zealand), Dublin, Shannon (Ireland), Jena, Ottawa, Sao Paulo, Curitiba (Brazil), in museums and private collections of La Paz (Bolivia), Sofia, Tokyo, Tallinn, New York, Beijing, Moscow, and St. Petersburg.