81,000 liters of gasoline crossed the border into Georgia from Russia by land and railroad at the Gardabani Customs checkpoint, reports the Anti-Corruption Movement.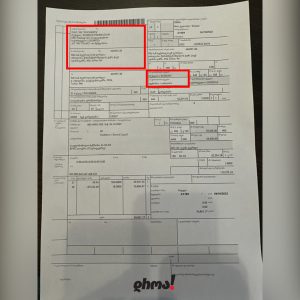 The paperwork makes it quite apparent who was involved: Rosneft, a state-sanctioned oil behemoth, SPG Trading, the business that is transporting the package, and San Petroleum Georgia, the consignee.
It is significant that Petrocas Energy Group, which is on the list of entities the Ukrainian government has sanctioned, is the owner of the cargo-receiving business San Petroleum Georgia. Georgian tycoon Ivane Nakaidze and Russian-sanctioned billionaire Davit Yakobashvili officially controlled the Petrocas Energy Group. 
The Anti-Corruption Movement states, "At the beginning of June of this year, it came to light that Ivane Nakaidze, CEO of Petrocas Energy Group, had acquired 49% of the company from Russian state oil company Rosneft, though the specifics of the financial transaction were not made public and the sum of money paid to Rosneft was kept a secret."
The movement , asserts once more that the agreement was fabricated, and that its intention was to facilitate trade by circumventing the embargo on Russian oil products.
This can involve committing a crime, to which the state structures should respond in a suitable manner.
"Following the media's public dissemination of information about the importation of oil products subject to sanctions via sea transport by tankers, it appears that the criminal organization supported by the oligarchic clan started to do the same. In hopes that this information would not be reported they began to import oil via alternate routes, including rail transport," highlighted the movement. 
The movement alleges that the mentioned scheme is patronized by the head of the Security Service of Georgia, Grigol Liluashvili, and is executed by the Deputy Head of the Revenue Service, Vladimer Khundadze.
"It is inconceivable that while the state has a declared policy that shares the Western sanctions against Russia and must formally ensure its effectiveness, that sanctioned Russian state companies are bypassing the sanctions," underlined the movement. 
Although the movement plans to submit tangible proof to the Michael McFaul International Sanctions Group and the recognized organizations of the European Union, it does not anticipate receiving a reaction from the Ministry of Finance.
By Sophie Hodler