President Congratulates Ethnic Azerbaijanis on Novruz Bayrami
The first female president of Georgia, Salome Zurabishvili arrived in Kvemo Kartli region to congratulate ethnic Azerbaijani people on Novruz Bayrami traditional holiday in town Gardabani.
Zurabishvili attended the festive events with the locals and addressed them at Gardabani town center, stressing the importance of preservation of traditions as important as the introduction of innovations in the country.
She said that she would not speak in with the locals in Russian since it was not the language that united people.
"I can learn and say some Azerbaijani but it is excluded that I speak in Russian…Your future, the future of our youth depends on the fact that we speak one language and meanwhile you preserve and continue your traditions," the President said.
She added that Georgia is such a country, where peoples of different ethnicity and religion can live together without having a conflict or discord.
"We should continue coexistence, strengthen Georgia and become an exemplary country to astonish the whole world," President said.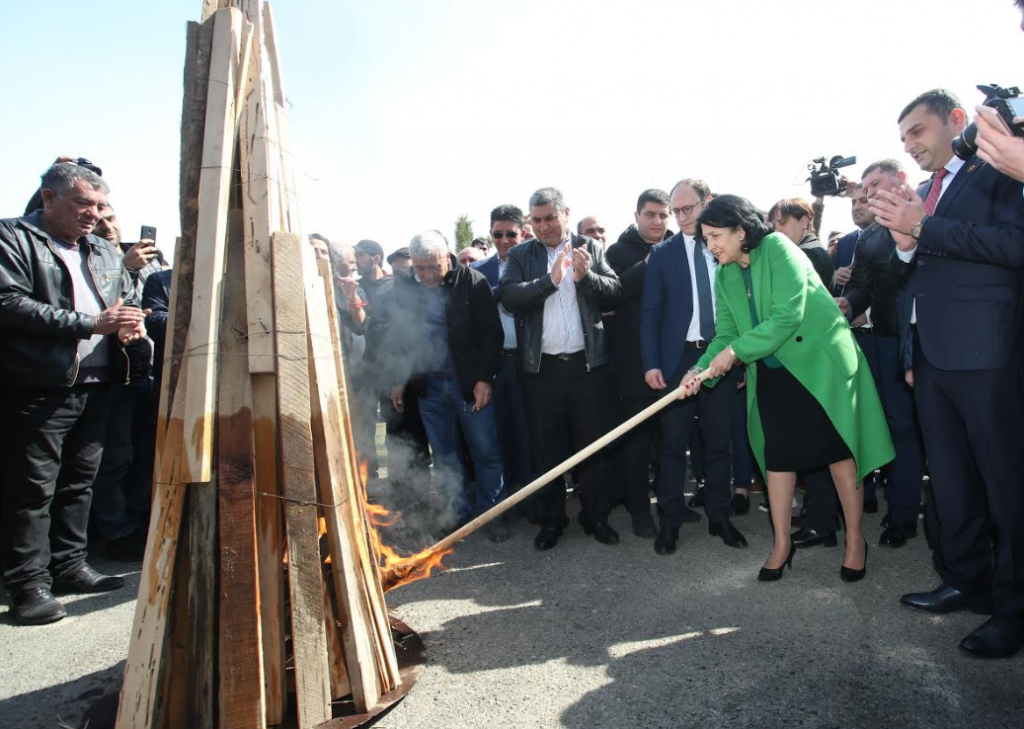 By Thea Morrison
21 March 2019 09:31