Forest Near Khashuri Catches Fire
Around 220 fire-fighters and 12 brigades have been working in a forest near Georgia's town of Khashuri to put out a fire which started on August 29.
The Emergency Management Service of Georgia reports that the fire broke out in the village of Tsedani, Khashuri municipality, and noted that 10 ha of forest has been burnt so far.
"All services have been mobilized to timely put out the fire," the agency stated.
As reported, the fire destroyed deciduous trees. The locals are also helping the firefighters to extinguish the blaze.
The cause of the fire is yet to be ascertained.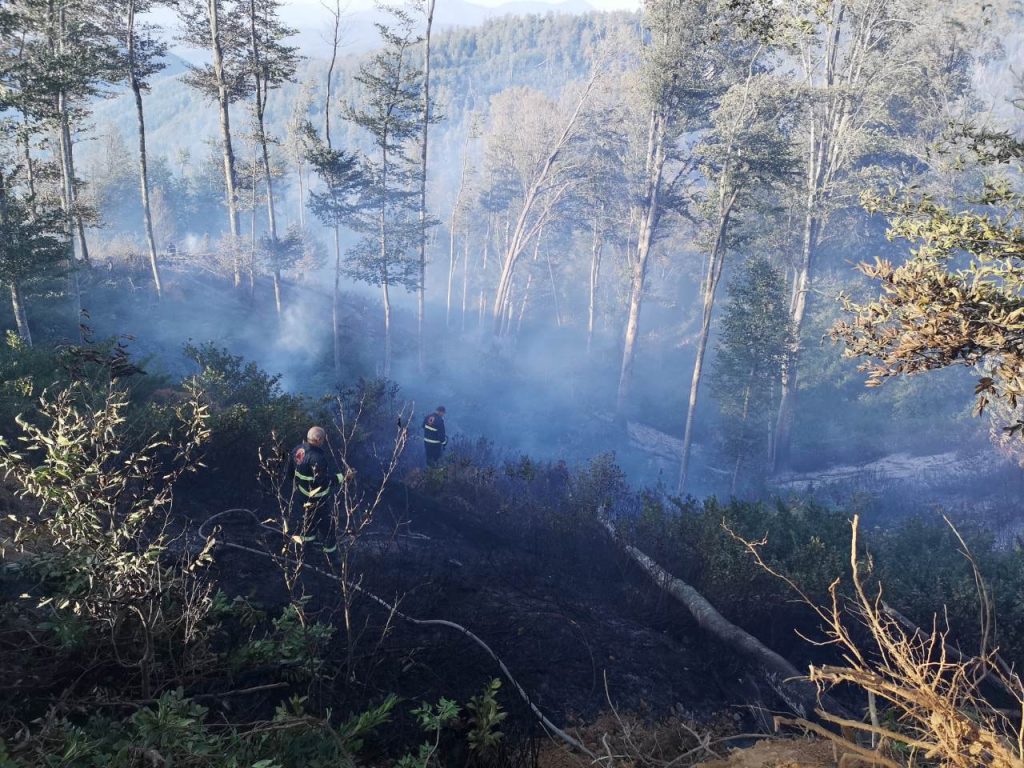 By Thea Morrison
Photo source: Netgazeti
30 August 2018 11:15