German Chancellor Visits Occupation Line in Georgia
While paying an official visit to Georgia on August 23-24, German Chancellor Angela Merkel joined a patrol of the EU Monitoring Mission (EUMM) along the Administrative Boundary Line with Russian-backed breakaway region of Georgia, South Ossetia.
During the patrol, the Chancellor also received a briefing about the security situation in the specific area, delivered by the EUMM monitors from the Mission Field Office in Mtskheta.
The Chancellor and accompanying delegation were shown key features of 'borderization' – including physical barriers put in place along the Administrative Boundary Line and given examples of the negative consequences for local communities, particularly freedom of movement and livelihoods.
Moreover, Merkel had the chance to meet with a number of the German nationals who are presently working in the Mission and to get acquainted with their daily tasks.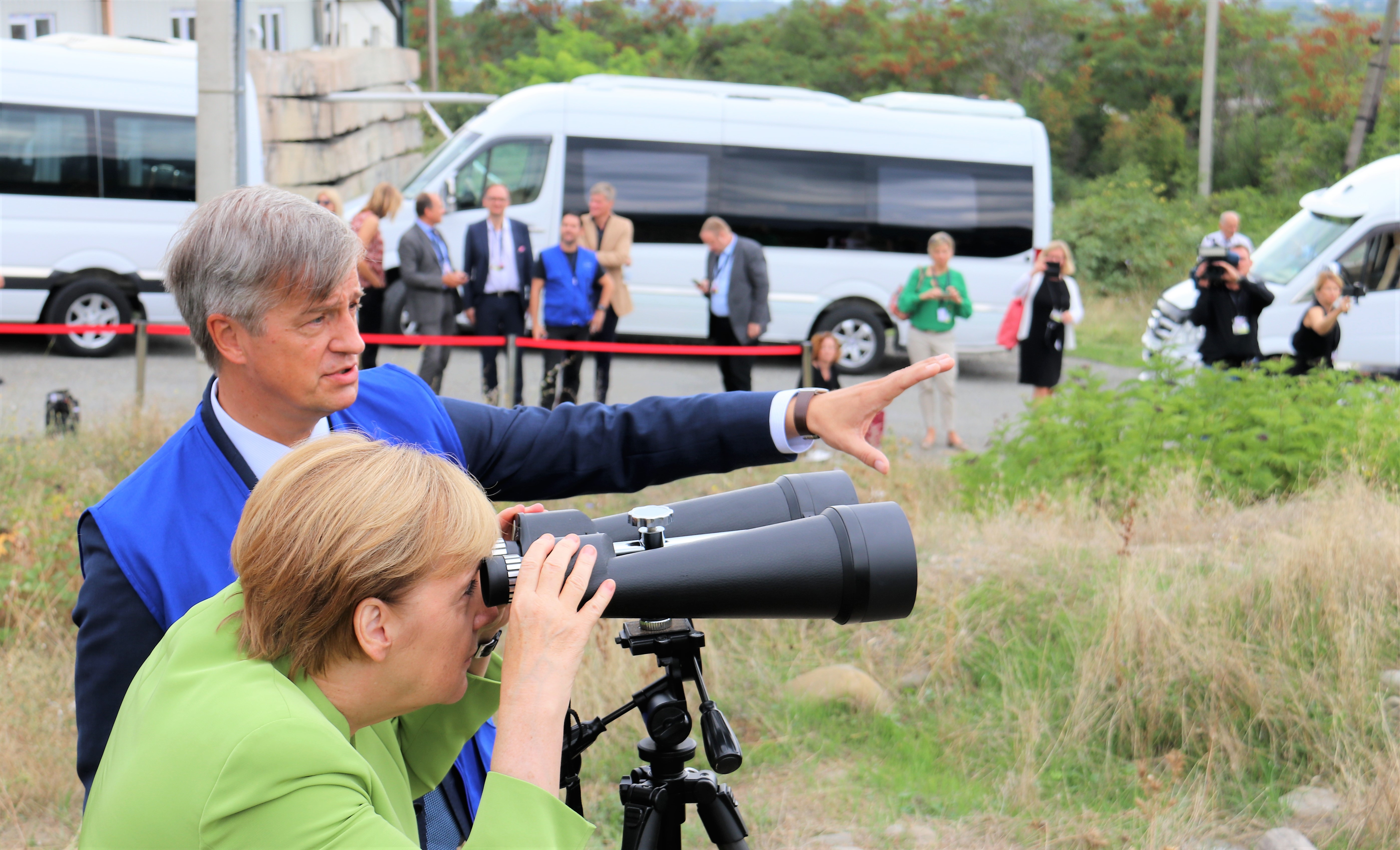 According to EUMM, the Chancellor of the Federal Republic of Germany reiterated her country's steadfast support for the Mission's work in Georgia as the only international monitoring presence on the ground. She underlined the importance of the EUMM as a key contribution by the European Union to regional stability.
Earlier on August 24, at the meeting with the Georgian students at Tbilisi State University, Merkel said Georgia's breakaway regions Abkhazia and South Ossetia are occupied. She added these regions are integral part of Georgia.
By Thea Morrison
Related stories:
People React to Merkel's Visit: "I want deeds, not words"
Merkel Meets Georgian President
Economy Ministry: Merkel's Visit Has Great Economic Significance
PM: We Believe Georgia Will Become EU, NATO Member
Merkel: Georgia's Occupation Is Unfair
25 August 2018 20:04